Adorable is my middle name
Pets are considered family and not just something to keep around. They can be a companion to keep you happy through sad times, and they do things that can make us laugh and sometimes question their motives. Here are a few of Brentwood student's favorite pets.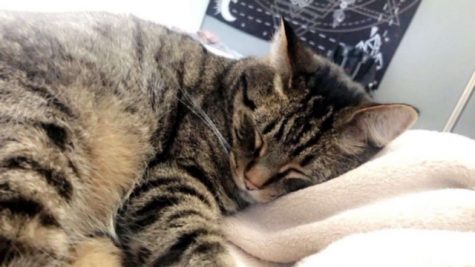 Meet Clyde the cat. He is around 5 years old. He was rescued from the streets by Lydia Smith and her family. She described him ¨as a freak¨ and when someone is by him, he freezes for a minute, then jumps when the person moves. Clyde is unusual because he won´t even respond to his name, he only responds to Kitty Kitty. One time, Clyde caught a mouse then put the mouse on Lydia's bed. When Smith tried to move the mouse, it freaked out and ran around.
This is Seymour and he belongs to Murphy Jones and her family. Jones believes that he is almost 5 years old. Jones describes him as absolutely handsome and he loves to cuddle. She says he is the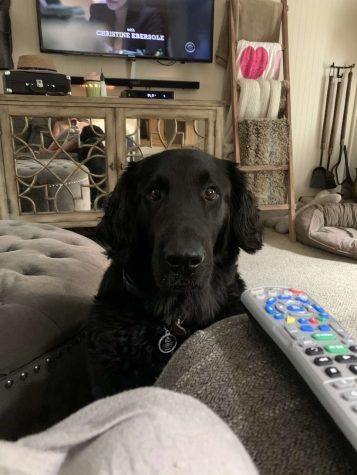 sweetest dog ever, but at the same time, he can be a little pushy. Jones believes if he could talk, he would probably say, ¨Hurry up, I wanna take a ride in the car." She says that this is because Seymour loves to go for rides in the park.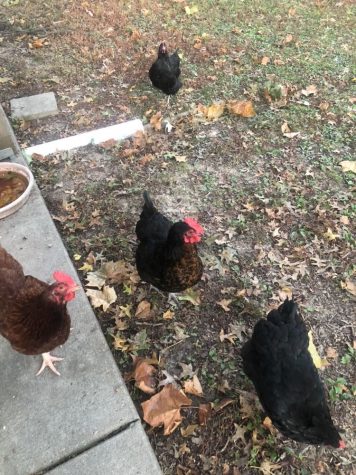 These cute chicks' names are Olive, Diva, Clark, and Siggy. They belong to Alexis Stack-Cloud and her family, who have no idea how old they are. Stack-Cloud describes them as very loud and energetic. She says they seem to love to chase the squirrels in the yard. One time, one of the chickens decided to eat one of the baby squirrels they found. Olive likes to come into the house whenever someone opens the door. 
Pets come in all shapes, sizes, and types, and these are just a few of Brentwood's finest. Whether dog, snake, or bird, they each play special roles in our lives. Go give your pet some Eagle love!!