Sayonara Seniors!
Your favorite fall sports stars!
Senior year: the big top dogs. Now is their time to shine and their final finale on Brentwood's beloved courts, fields, and diamonds. Recognizing their great accomplishments, these student-athletes deserve to be highlighted for the time and passion they have put into their sports.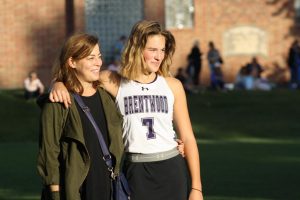 Starting with Field Hockey, these girls have had to fight for their team for the past few years. They started a new squad combined with U-City, and have really gelled this year. October 4th was their senior night at Mark Twain against Ladue. Despite the loss, the seniors, Anne Wagner, Mackenzie Marentette, and Zoë Berken, played hard and had plenty of fun. Senior Zoë Berken said she loves the sport and the quick pace and appreciates "Coach Amanda and how hard she works for the program! I think it is a great team to play with, and I hope the program can continue to grow." We wish the best for the Field Hockey players and the rest of their year!
The Softball girls' game against Cleveland on October 10th got rained out, but they held the senior ceremony at home despite the forecast. Softball has grown at Brentwood, and they have had many great games this year. The strong senior leaders, Molly Callihan and Shekinah Reed, had a bittersweet night and many memories with a team they will never forget. Callihan said that she's "played softball forever," and loves it. Molly is "forever grateful for the friendships that have come from this sport." Congratulations, Softball!
Volleyball has had a tough time this year with no home gym, but the teams have fought to have a fun year. Senior night was following their away game victory on October 15th. After the home soccer game, the girls were recognized on the field. Madison Lawrence, Caroline Buckley, Sofia Flores, Jaidyn Russell, and Zoe Krause all celebrated their night with their team and soccer players, too. Sofia cried many tears this night "because it represented the close of the season and my high school career. I will miss my team and the fun during the games and bus rides home." Good luck to each of you, Volleyball!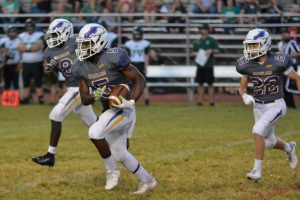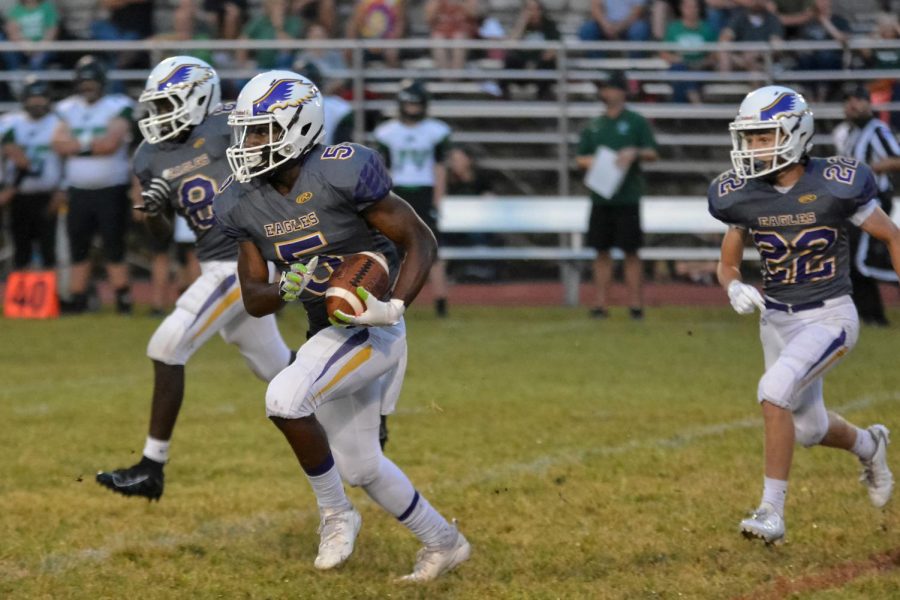 Next up was Football on Friday, October 18th. Playing Confluence Academy, the team brought home a 28-0 win! The team has been hustling hard this year, especially the seniors, to unite the entire squad. Seniors John Danfort, Josh Danfort, Sam Magee, Arionne Martin, Jaylon Shields, Jordan Mitchell, and Reginald Jeffrey celebrated their night with family and friends. Mitchell plays a significant role in the team and says that "it's my last year, so I had to go out styling." The future is bright for these Football seniors, and we are so proud of your hard work this past season!
Immediately following was Cheer senior recognition. The Cheer squad is tiny but mighty, and the girls have done such a fantastic job cheering this season. They even raised money for the December 5th Fund during Breast Cancer Awareness Month, too. The seniors included Paige Whinery, Storm Baricko, and Marianna (Lulu) Martin. Paige says that she is "super happy and grateful to have new and dedicated coaches." We hope you all have such a fantastic time in college!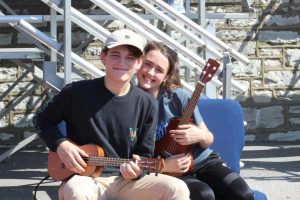 Finally, Band senior night wrapped up the celebration. They included Levi Job, Charles Capps, and Jaidyn Russell. Band typically has a concert as well as performances at football games and pep rallies. Charles says that he does band because "I love playing guitar, and my earliest memories were watching my uncle play guitar." One of his favorite memories was playing "Trans Siberian Orchestra" for concerts. Band enjoyed their well deserved night, and we can't wait to see what they each pursue after Brentwood!
Soccer was the final fall sport to celebrate its seniors on October 22nd. The soccer team was so large this year that we were able to have a JV and varsity team. The boys have been on a learning curve and have proven to be fighters. The seniors include Nathan Butler, Ben Barkosfke, Zach Brotherton, and Marco Mathon. Mathon had an amazing season, and said he "really enjoyed destroying Maplewood this year." The senior soccer stats keeper, Alexis Stack-Cloud, was also recognized for her work and dedication to helping the team. Way to end with a bang, Soccer!
Each senior has shown much athleticism, dedication, and pride for their teams, and we are more than proud to see them excel. Good luck to every one of you in your next endeavors. We congratulate you with Eagle pride! Here is an idea where some of our favorite students are headed in the years to come: 
Zoe Berken- Undecided
Anne Wagner- Considering Drury University to run track and field
Mackenzie Marentette- Considering Colorado State to major in animal science 
Molly Callihan- Considering Mineral Area College in Park Hills, Missouri to major in physical therapy or athletic training
Shekinah Reed- Considering Iowa Western and Colorado School of Mines to major in electrical engineering
Sofia Flores- Considering Bradley University to major in business and entrepreneurship
Madison Lawrence- Considering the University of North Carolina Chapel Hill to major in biology Caroline Buckley- Undecided
Jaidyn Russell- Considering St. Louis Community College to major in nursing
Zoe Krause- Considering the University of Kansas to double major in art and journalism
Jordan Mitchell- Considering Southeast Missouri State with an undecided major
John Danfort- Undecided
Josh Danfort- Undecided
Sam Magee- Undecided
Arionne Martin- Undecided
Jaylon Shields- Considering Southeast Missouri State to major in marketing
Reginald Jeffrey- Considering Vanderbilt University or Stanford to major in aerospace engineering
Paige Whinery- Considering Missouri Southern State to major in psychology
Storm Baricko- Considering the University of Oregon to major in psychology and women's studies
Marianna (Lulu) Martin- Considering Missouri State to major in psychology
Charles Capps– Considering SIU Carbondale to major in automotive technology or construction
Levi Job- Considering community college and law school 
Marco Mathon- Considering to major in physical therapy
Nathan Butler- Considering the University of Indianapolis or Harding to major in physics or engineering
Ben Barkosfke- Considering Mizzou or Missouri State to major in nursing
Zach Brotherton- Considering Harvard University to major in law
Alexis Stack-Cloud- Undecided
Leave a Comment
About the Contributors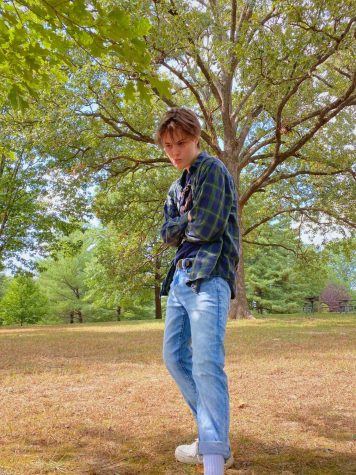 Alex Ridings, Staff Reporter
Alex Ridings is a senior at Brentwood High School. He is in Student Council, National Honors Society, and plays on the varsity baseball team. He has a...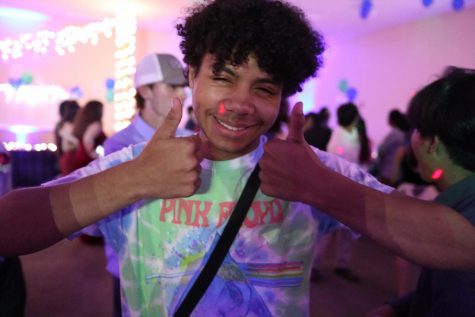 Chaim Duffe-Holmes, Photographer
Chaim Duffe-Holmes is a Junior at Brentwood and this is his first year being apart of the Journalism class. He loves taking pictures or anything that has...