Who is Brentwood High School's New College Counselor?
There are many new teachers this year at Brentwood High School, but only one in the Guidance office, and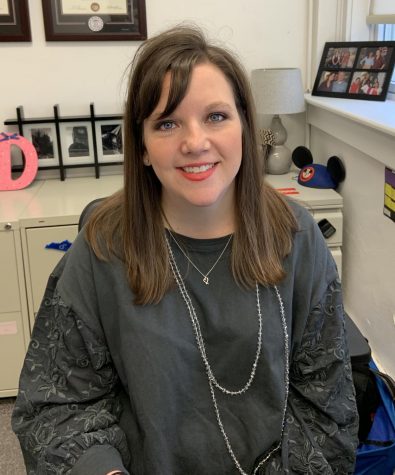 that's Emily Diaz, the College and Career Counselor here at Brentwood. 
Mrs. Diaz's job is to help students figure out what their path will be after high school. She is also the A+ program Coordinator, which is a scholarship program where students can get financial assistance to go to a two-year community college. 
Diaz grew up in a small town in Arkansas with a population of 167, and played golf in high school: "I finished dead last in the state tournament, not once, but TWICE," stated Diaz. She received her Bachelor's degree in Communication and Spanish and a Master's in Student Affairs in Higher Education from Missouri State University. While in college, she spent a semester in Valencia, Spain.
 Diaz worked in admissions at the university level for four years and served as a college and career counselor at Marquette High School for six years. When asked why she became a counselor, Diaz said, "When I was in high school, I had a counselor who had a big impact on my life." 
Mrs. Diaz has been married for six years, and on her wedding day, her dress caught on fire! From that marriage, she got two daughters and a stepson, and Bear, her adorable dog. Her favorite sports team is the St. Louis Cardinals, and she loves Mexican food.
Diaz likes that Brentwood is small because she feels like she already knows some of the students. Since her room is right outside of the giant crater in the courtyard, she had to learn how to tune it out, "Everyone comes in to see the construction, so I get to meet everyone." 
She wants everyone to know that she is here to help with any questions about life after high school and that she usually has tootsie pops in her office.