Building Robots in the Rain?
Wave goodbye to Mr. Nikodym's room! Last Friday, January 31, he and Mr. Hamdan were working together on a project for the robotics club, in the midst of Nikodym packing up his room for it to be relocated, when Mr. Hamdan claimed he could hear dripping water. "I heard a couple drops and then a lot. Then it was a downpour. The ceiling panels started to fall apart," he explained. "We got the robot and other electronics out of the room as quickly as possible," Nikodym reported.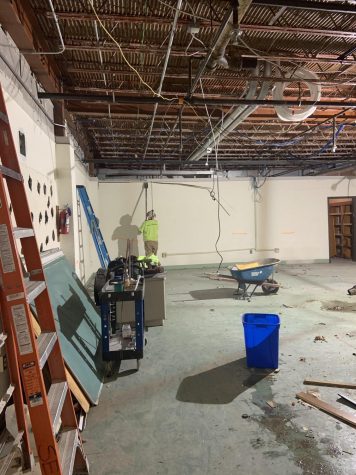 Nikodym has previously experienced flooding in his room, but never anything like this. He was used to some water coming down the wall after a big rainstorm, but definitely wasn't expecting his ceiling to cave in! After speaking with construction workers about the incident, he finally had a bigger picture of the situation. "On the second floor, a flush valve on the toilet stuck, and the water was being dumped into the custodian closet sink. The sink just overflowed, but they were working on the second floor, so they didn't know it was flooding. Water just started pouring." 
Nikodym's new classroom is located in room 131, and this is a permanent fix. He stated that administration has helped him get substitutes to do the move, and a lot of students helped as well. He could not have done the process without them. "The room is smaller, and I'm having trouble fitting everything in, but now I have windows. I'm excited about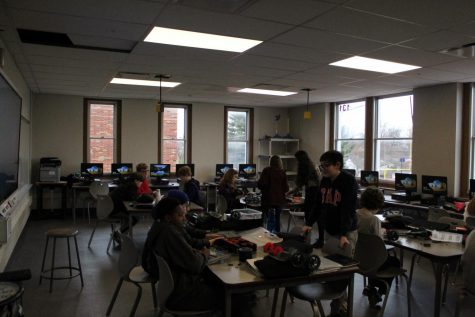 the windows!" Nikodym exclaimed. Although the flood did cause some commotion, he has the move over with and can focus on perfecting his new classroom. Overall, there have been some troubles that came along with the construction, but everyone is doing everything they can to help, and in the end, Brentwood High School will be an even better building than before.