Brentwood's Own Rising Star: Ruqqiyah Muhammad
Imagine being a famous singer, traveling, performing, and living the dream. Brentwood alumni, Ruqqiyah Muhammad, is on her way to doing just that. Graduated only in 2017, she is already on her rise to stardom. 
When it comes to her love of music, Muhammad says neo-soul is what she naturally gravitates toward, as that is what she grew up enjoying. Artists such as Lauryn Hill, India Arie, and Corinne Bailey were singers who made up her childhood. Muhammad has known she wanted to sing her whole life. Back at Brentwood High, her favorite musical highlight was in her senior year during the "Lights of Broadway Musical Revue," directed by Mitchell Madry. The musical consumed those 3-4 months of Muhammad's second spring semester, and it was bittersweet to take that final bow on the last performance.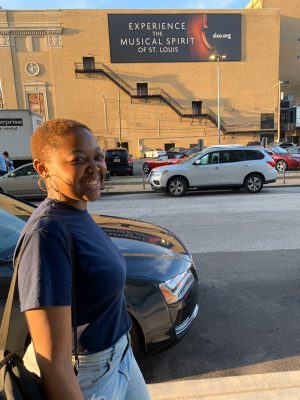 Being a singer is a daunting goal, and she said she was always a little afraid to want it. Muhammad explained, "I knew that if I allowed myself to dive into it like I knew I could, it would swallow me whole." And that is precisely what happened. 
Muhammad said she prefers to take things as they come, and that's exactly what she did upon graduating from BHS. Despite Muhammad's immense talent, the confidence wasn't instantaneous. She had to practice songwriting and build up the skill. She's had the singing talent since she was very young and began to practice by first singing covers. Her first year post-Brentwood was "liberating and exhilarating at first." By posting her covers and focusing on growth, Muhammad got to where she is today. Through scary, new experiences and many mistakes, she realized "the true power of my own mind."
Muhammad has a brand new single titled "Someday", releasing on February 15th, 2020. The song originated as a poem, written by Muhammad about a year ago. After finding an instrumental track on YouTube, the piece began to fall together. Despite the flow, she felt that it might not be strong enough since the music-making process was so new to her. Towards the end of the summer of 2019, she completed the piece after a newfound fondness towards its sound. The hardest part, Muhammad says, was "getting out of my own way because it's really easy to overthink your own work, especially as an artist."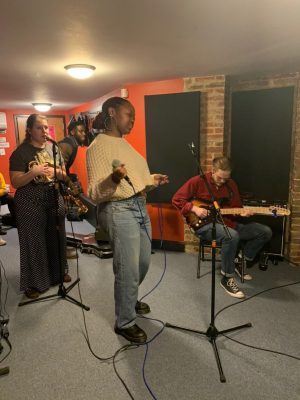 Her main goal for the future is to be able to make a living off of making music. She plans to take her earnings and reinvest them into something that will "touch generations after me." Muhammad's biggest word of advice to all current Brentwood students is to "take time to truly learn yourself." She says this isn't something instantaneous, but that it's a lifelong journey full of growth and evolving. Starting with yourself and exploring passions, no matter the intimidation, is key. She says no matter where you end up, it will be extremely rewarding. By being kind, empathetic, and open-minded, Muhammad feels you can learn from all opportunities. "And don't forget to appreciate the simple things," she adds. 
Congratulations to Ruqqiyah and her first big steps into the world of music and songwriting. You can find her brand new single on all major streaming platforms such as Spotify and Apple Music. We wish her the absolute best as one of Brentwood's brightest. Muhammad has proven how anything is within reach, as long as we stretch out and take it.
Leave a Comment