Play Ball: Signing with Rockhurst
This year, a few students in Brentwood's senior class have signed to play sports across the state of Missouri when they start college next year. Last Thursday, senior Marco Mathon joined those students and signed to play baseball at Rockhurst University. Rockhurst is the second-best team in Missouri for college-level baseball and it is also the seventh-best college in the state! Thursday afternoon, the library was packed with Mathon's friends, family, and teachers, ready to celebrate his huge success. Mathon is very athletic and has played many sports in high school. Some of these are soccer, baseball, and he has also run track. In every sport he has participated in, his favorite memory has always been "beating Maplewood." Mathon plans to continue this competitive attitude at Rockhurst next year. He said he is "very excited about playing baseball" during his first year in college. We cannot wait to watch Mathon succeed on the field and at Rockhurst next year!
About the Writer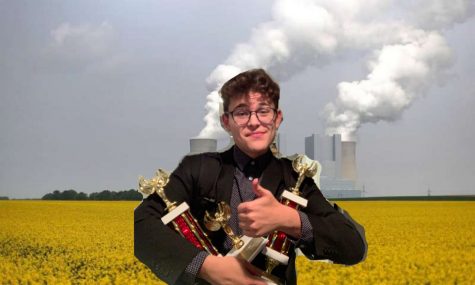 Ben Haug, Writer
Ben Haug is a Senior at Brentwood High School. He is an avid member of the speech and debate team and has participated in the activity for four years....