The Feminist Coalition Club Pad Project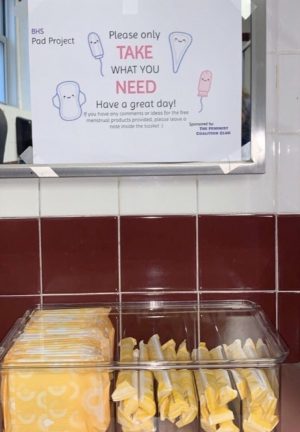 The Feminist Coalition Club started the Pad Project back in January to provide pads and tampons for students in the case of feminine emergencies. It is currently located in the high school women's restrooms for anyone who needs it. The FCC's goal is to make it "a school project so it can keep going in future years at Brentwood High." Please take the survey so the Feminist Coalition Club can know how helpful this idea has been. Feel free to comment down below any ideas or concerns with the Pad Project.
How helpful has the Pad Project been for you?
Amazing, it's saved me! (91%, 31 Votes)
I don't use it. (6%, 2 Votes)
I don't think it provides enough, it needs improvement. (3%, 1 Votes)
It's okay. (0%, 0 Votes)
Total Voters: 34

Loading ...