Touchdown for Jaylon Shields: A signing celebration
Brentwood's 2020 senior class has had an incredibly successful year in terms of athletic scholarships and team signings. The most recent addition to the list of soon to be college athletes is Jaylon Shields. MacMurray College signed Shields to their football program on Wednesday the 26th. Football has been a passion of Shields his entire high school career. "Being a part of the Brentwood football team has made me improve myself greatly on and off the field," said Shields. Macmurray is a private college in Jacksonville, Illinois, home of the highlanders. Shields is looking forward to attending MacMurray saying, "I'm excited to experience what it is like to play for a college team." Brentwood is sad to lose Jaylon, but so excited to see him succeed at MacMurray!
About the Writer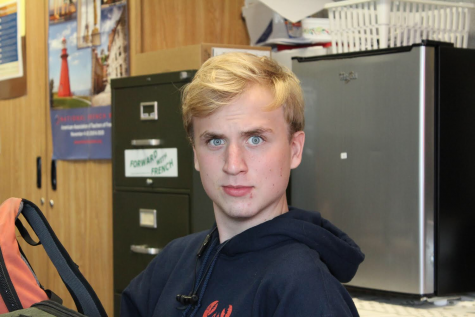 Jonas Wall, Editor in Chief
Jonas Wall is a junior at Brentwood High School. He is the editor in chief for the Nest and enjoys running and cooking in his freetime.