Sprinting to College: Signing With Drury
Brentwood was lucky enough to not have only one, but two senior signings last week. Anne Wagner signed with Drury University to run track on Thursday afternoon after school. Drury is ranked the fourth-best for college athletics in Missouri, which is perfect for this athletic senior.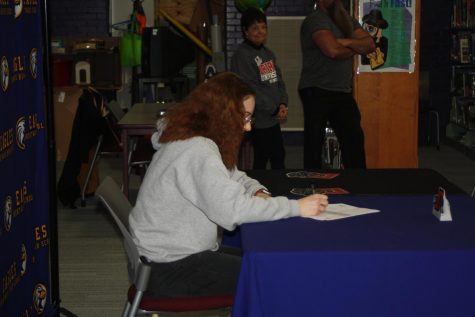 Throughout her high school career, Wagner has played soccer, field hockey, wrestled, and of course, run track. Anne began the sport back in her sophomore year and says, "[Track] has helped me make so many more friends and improve myself." 
Wagner was a part of the girl's track & field team that advanced to state last spring and she tied 8th for long-jumping over 16 feet! She has even higher hopes for this year, hoping to be in the top five for her jumping events. As for running track at a college-level, Wagner is "so excited to do the sport I love the most!" She's also pumped to be apart of a new community all on her own. We're anxious to see what Anne can do at Drury next fall!