Let's Go Hiking: 5 Missouri Hikes to Take
Boots crunching, a chill of March air, and the sun shining on the leaves are some of the best parts about hiking. Pushing your limits and getting in some exercise is fantastic for the mind, body, and soul. In times such as these, we all need a good hike. The earth is full of beautiful wonders, and going out to trek around and clear your head while appreciating what we have are what makes hiking, hiking!
The Midwest may not sound too majestic or grand, but these few hikes around Missouri may start to change those opinions. Whether 30 minutes or 2 hours away, these are a few amazing trails for all types of adventures.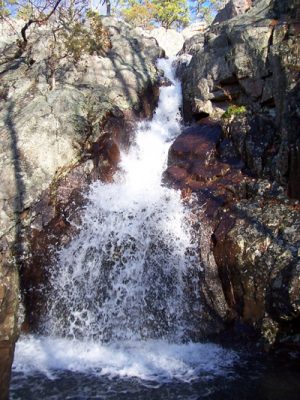 First is Taum Sauk Mountain State Park. This park is located in Ironton, Missouri, about 1 hour and 45 minutes away from Brentwood. Including the highest point in Missouri, this park is one not to be missed. The best hike to take is the Mina Sauk Falls Trail. Overlapping with bits of the Ozark Trail, the Mina Sauk Falls Trail is a moderate, 2.9-mile loop. With some parts up and some down, you get a variety of terrain. Much of it is rocky and needs to be picked around when exploring…so wear shoes with ankle support! The waterfall payoff at the end of the first half is powerful, cascading, and worth the little climbs.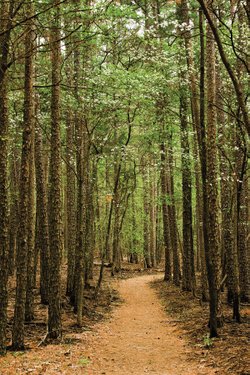 Next is Hawn State Park in Sainte Genevieve, Missouri, about 1 hour and 10 minutes away. The Whispering Pines Trail is the most popular path at this park. Don't let it scare you, as it's a 9.2-mile loop in total. There are two different loops, the north loop at about 6 miles and south loop at 3.75, so you can pick and choose which to conquer. The north loop is a great journey, with tall, lanky trees, rocks to climb, and small rivers to walk across. Pack lunch and head out for the day, your body will love the work, and the views are spectacular!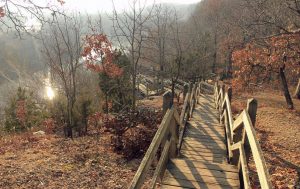 A third park to visit is Castlewood State Park in Ballwin, Missouri. Only a 29-minute drive, this location can be knocked out in half a day or less. Castlewood is a trendy destination for people of the area, and the best trail to take on is the River Scene Trail. A 3.1-mile moderate loop, you get to overlook the Meramec River and follow along bluffs. You are also led down to the river to see it close up. This trail has the famous wooden stairs usually pictured with Castlewood, so get ready to feel the burn!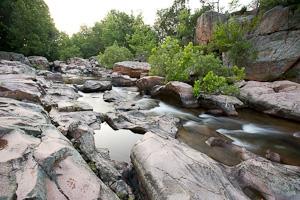 Need another, but one that's a little shorter? Castor River Shut-Ins is a very cool, unusual choice. Located in Fredericktown, Missouri, it's about 1 hour and 47 minutes out. The Cedar Glade Trail is only a 1-mile loop that is easy for any type of hiker. Despite the simplicity, it has a gorgeous payoff. Taking you to the shut-ins, you can climb and explore around the rocks and boulders that hold the cascading water. Not as well known, it is a wonderful alternative to Johnson Shut-Ins. Also an excellent place for lunch, this secret spot is a fun one to wander around.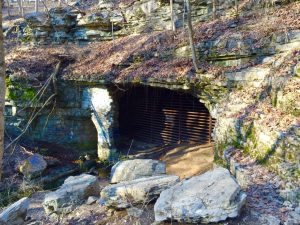 For our last location, we are looking at a quick drive and a beginner's hiking route. Just 25 minutes south along the Mississippi River is Cliff Cave Park. Cliff Cave has a paved bike path along the river as well as dirt bike paths within the trees and hills. The paved walking path takes you right up to the cave and stream and is only 1.6 miles. This is a great walk for kids or strollers that is very accessible. If this is a little boring for you, take one of the many dirt paths into the woods to wander and discover the terrain.
Whether all day or 45 minutes, hiking is a change of scenery that we all need. Be social, while still distant, and get some spring sun by visiting these parks. Now go enjoy all that Missouri has to offer!