Art Competition Results: Weeks 2 & 3
Following two weeks of fierce competition, here are the results of the second and third events hosted by The Nest. The second event was another art competition which filled up quickly and received well over 100 votes! Throughout the time when votes were pouring in, the race was close. There were three front-runners in the competition: senior Anne Wagner, junior Lydia Anderson, and sophomore Katelyn Kimmel. In the end, Kimmel snatched the victory with a total of 56 votes. In second was Wagner with 43 votes and bronze went to Anderson with a total of 34 votes. Sophomore winner Kimmel claims that she found herself painting again after many artless years due to the COVID-19 break. Kimmel's inspiration for her winning piece was a trend making its way around social media. According to Kimmel, the painting took over an hour to complete. Kimmel plans to continue making art about once a week during this isolated period of time. Congratulations Katelyn!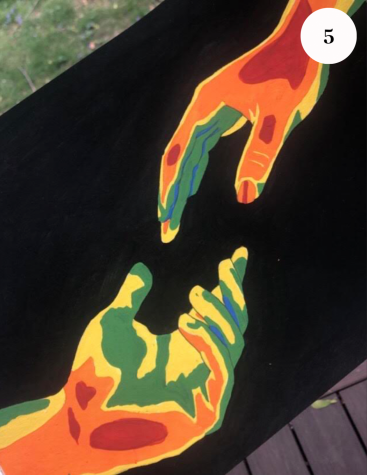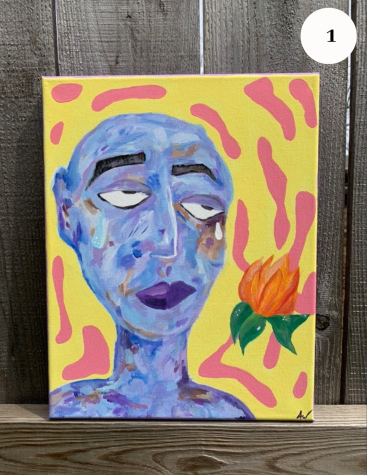 The most recent competition was quite a twist. Competitors submitted pictures they had taken and they were put head to head in a bracket. Some votes were closer than others, however one vote was almost too close to call. The final round which took place on Sunday, April 26th, received 43 votes and a little over half went to the victor, senior Storm Baricko. In second place was senior Zoe Krause. The winning picture displays a house with the phrase "All will be well" written on the balcony with tape. Baricko took this photo on April 20th on a walk through Portland, Oregon. She claims that she likes to take pictures often so she can improve her skills and share messages through her pictures.The second place picture shows a beautiful and colorful rock formation. Each picture submitted was spectacular and kept the competition interesting. During this time, it is important that we share our art and pictures with each other to stay inspired and happy. So here is a challenge from The Nest: find what inspires you the most and use that to create something. Stay inspired and innovative Brentwood! Thank you for your participation in these competitions!