Class officer election updates
Elections. An ever so important tradition in American culture. Even though elections are looking a bit different this year due to COVID-19, they are still as important as ever. In just two months, citizens will be casting votes for the president of the United States. While this one is undeniably an extremely significant election, when the Brentwood community thinks about elections, another important one comes to mind: Brentwood's class officer elections!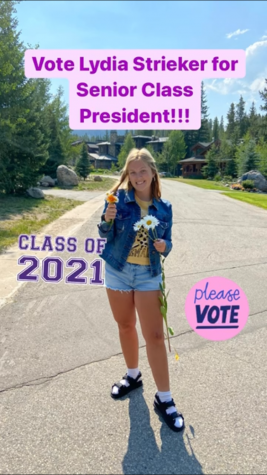 The results of the class officer elections were posted last Monday, October 5th, and they are as follows:
For the freshmen: Adrian Sabeh is the president, Kevin Ou is the vice president, Aubrey Fritz is the secretary, and Kennison Cheatham is the treasurer. 
For the sophomores: JD Allen is the president, Amelia VanUum is the vice president, Jazzy Hererra is the secretary, and Katherine Trostel is the treasurer. 
For the juniors: Cameron Bethea is the president, Keira Howard is the vice president, and Katelyn Kimmel is the secretary.
For the seniors: Lydia Strieker is the president, Latrel Decoy is the vice president, Ben Griener is the secretary, and Jocelyn White is the treasurer.
Congratulations to all the winners! It was a great race!
So what do these exciting new leaders have to say in response to their victory?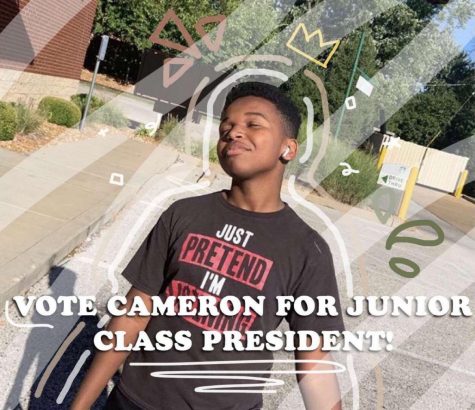 Freshman class president, Adrian Sabeh, stated, "I was inspired to run because I wanted to practice leadership and follow in my sister's footsteps." Sabeh's sister, Maya, is the current Student Council President. Sabeh also wants to let his peers know that he hopes to make the transition from virtual to in-person school as calm as possible.
Sophomore class president, JD Allen, said, "I want everyone to know that I am not here to make my own decisions; instead, I want everyone to feel represented." Allen wants his peers to know he is very excited to be representing them this year.
Junior class president, Cameron Bethea, said, "I would like to let my fellow juniors know that I am here for them, and I want to help them with issues they might have." Bethea wants his fellow classmates to know he is very thankful for the opportunity to lead!
Senior class president, Lydia Strieker, stated, "I hope to make students feel comfortable and welcome in the school environment since we have not been together for a long time." Strieker wants everyone to know that she is very excited about her new role and can not wait to be back in person again!
Many exciting leaders and plans have come out of this election, and the staff here at The Nest is beyond excited to see what these great individuals can accomplish!