Thanksgiving in Brentwood: COVID-19 Edition
Like most things, Thanksgiving looked a little different this year. As COVID-19 cases are on a continuous rise, a big family holiday was not an option for everyone. 
That means Brentwood got creative this past Turkey Day!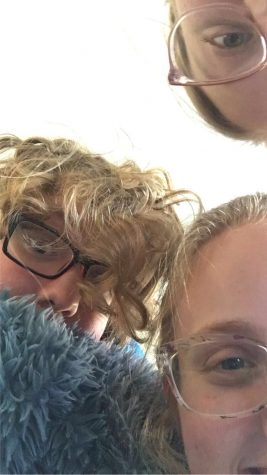 Junior Michael Myers had a pretty "lowkey" holiday. "It was just my aunts, uncle, and cousins, and we're pretty close so it wasn't a super huge gathering," Myers said. Although it was a more relaxed version of his usual Thanksgiving celebration, he enjoyed a break from the chaos. "Honestly, I liked the smaller gathering, so I hope it's like that next year." 
However, some didn't celebrate with anyone outside of their household. Senior Amelia Ayotte had an even more intimate family gathering. "This year we weren't able to celebrate with extended family, so we just made dinner for the five of us and celebrated at home," Ayotte reported. Even though it was different, she enjoyed it and even remarked, "it was a nice change from the usual craziness." In fact, this COVID holiday may even start a new tradition for the Ayotte family. "I hope we are able to spend Thanksgiving with my entire family next year again, but still do something as an immediate family."
In the same boat was freshman Amelia Spencer. "This year my family had Thanksgiving alone. We always have Thanksgiving with my grandparents and all of my aunts and uncles and cousins, about 10 additional people to ourselves." Needless to say, the Spencer's celebration was much more relaxed than usual. "It was quiet, and a little bit sad that we didn't get to see family," she reported. However, Spencer hopes to see more of her family next year "because it is one of the only times of year that I see some family members."
Although it may have been different, Thanksgiving wasn't all bad. That said, let's hope things are back to normal next year!