Brentwood wrestlers on the move
The Varsity Girls Wrestling competed in the District 3 tournament, with wrestlers Zoe Arrindell placing 2nd and Annsleigh Alexander placing 4th. Overall, they placed 12th in Districts, and both girls qualified for sectionals. At sectionals, Zoe placed 3rd, which means she is a state qualifier!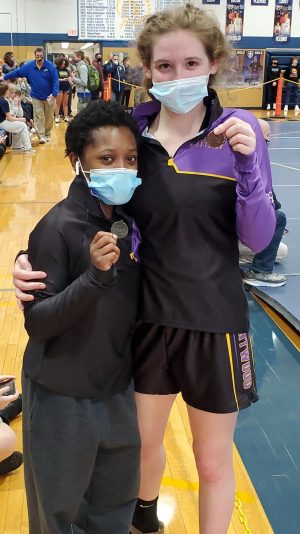 Zoe was featured in an article by the St. Louis Post Dispatch highlighting all her wrestling achievements and the steps she took to get there.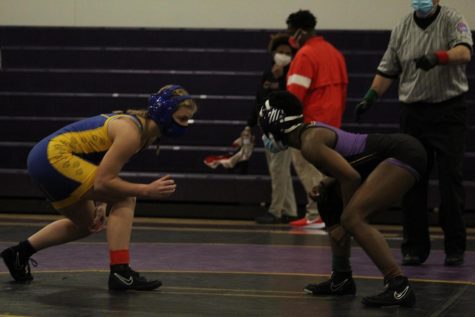 Over Valentine's weekend, Brentwood's Varsity Boys Wrestling team packed up and headed down to New Madrid, Missouri, to compete in the Class 1 District 1 tournament. With a 3-0 standing, they were more than prepared to do their best at districts. And they definitely proved that. Brentwood came 2nd place overall, with many of our wrestlers finishing in high spots. Eleven wrestlers qualified for sectionals, which will be happening this coming weekend.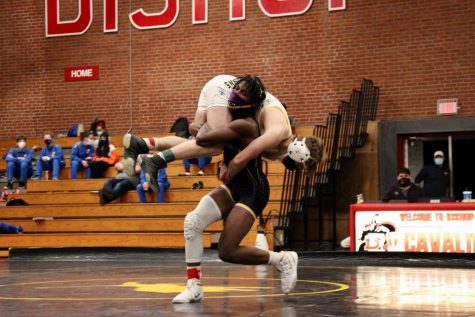 Among their weight classes, wrestlers Jason Jones, Xavier Lane, Cody Hughes, and Zach Bredeson all finished in 1st place. Wrestlers Henry Ritter, Andrew Burlage, Miller Chantharasy and Owen Brotherton placed 2nd. Aleks Muradov placed third, and Luca Gould and Jason Manestar placed 4th.
Cody Hughes, a senior at Brentwood, was featured in the St. Louis Post Dispatch's Athlete of the Week article, which commended him for his wrestling accomplishments.
Keep up the excellent work, Brentwood wrestlers, and good luck in sectionals and state!