New Sport Seasons, New Rules
Covid-19 has already changed what a typical school experience is like this year, and sports are no exception to the numerous alterations.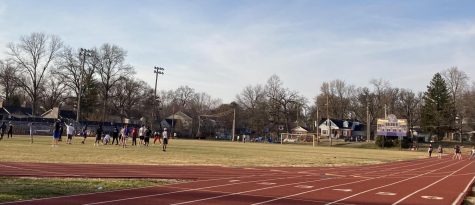 At the beginning of the school year, fall sports were postponed because of the Covid-19 pandemic. The fall sports, which include football, boys soccer, volleyball, softball, and cheer, are now taking place during a portion of the spring sports seasons. February 22nd was the start of fall sports practices, and every fall sport's first competition will be on March 12th. The seasons will end on April 9th, except for football who has their last game on April 17th.
The spring sports—girls soccer, baseball, track, and tennis—were allowed to start at their regular March 1st date, but competitions for those sports will not begin until April 12th. When spring sports seasons end depends on when the sport's state competition starts, but all sports should end around mid-May. 
Both seasons have approximately four weeks of competitions, and though the seasons are short, they are practical.
Setting up spring and fall sports this way allows for all competitions to be finished by the time school is out for the summer and for athletes to play a fall sport and spring sport. Sophomore John Clay, who plays the fall football and the spring track, says, ¨I did not get to have a track season last year, so I am happy I do not have to choose football over track this year and miss two track seasons in a row."
The athletes participating in both seasons are advised to prioritize their fall sport, so though Clay will have the opportunity to run track, it will not be until mid-April. Not only does the structure of the seasons work well for athletes, but coaches, too. Some of the spring and fall sports share coaches, like a football coach and softball coach who are both coaches for track and field, so now they can balance coaching easier.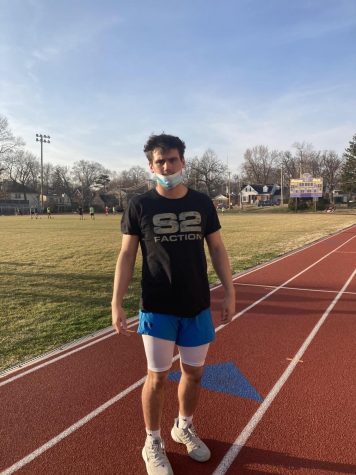 The timing is not the only thing changing this season, there will also be spectator and mask regulations. Indoor sports will only allow two spectators per athlete, and spectators from the visiting team are prohibited, like how it was for indoor winter sports.
However, outdoor sports allow for more flexibility. Four spectators per athlete can come to competitions, and two spectators per visiting team athlete are permitted. All spectators are expected to socially distance between groups and are required to wear masks. Athletes also have to wear masks when they are at rest or not doing high exertion activities.
Senior Lydia Strieker, who participates in track, says, ¨I am happy that we practice in masks because sometimes we have to run in the lanes right next to each other. Also, it's not that hard to run in a mask." 
Another significant change due to the pandemic is the absence of field hockey this year. Field hockey is usually a fall sport, and Brentwood's team is merged with University City High School. This year, no one from Brentwood signed up, and there was a shortage of players from University City. In regards to field hockey, Dr. Ayotte said, ¨It was not that we did not plan for it, but rather not enough kids signed up. That is happening right now for a lot of schools in many sports since not everyone is comfortable with COVID to participate." As the field hockey program was struggling already, the pandemic completely wiped it out. Perhaps more students will be interested next year.

Fall and spring sports will not be how they usually are, but it is great to have the opportunity to play sports during this peculiar time. Hopefully, next year's sports seasons will go back to how they were pre-covid.