Brentwood Athletic's Ups and Downs
As trees drop their leaves and the temperature finally begins to cool, fall sports are about halfway through their season. And they have been absolutely dominating in every respect. From our varsity football team easily shutting out Principia to our varsity soccer team mercying Crossroads, Brentwood teams have been giving it 110% out on the field. Let's recap: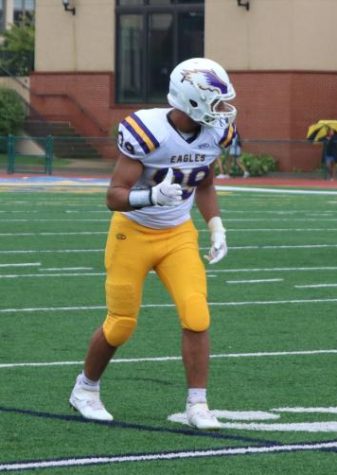 Starting off strong, our varsity football team played Principia High school on Friday, October 1. And saying they dominated the field would be an understatement. The final score of the game was 48-0, with us taking a clear victory.
And it wasn't a good game just because of the win. For sophomore Adrian Sabeh, it was more than that. During that game, he scored his first touchdown of his football career. Sabeh, who has only been playing full back for two weeks, comments, "It was really exciting for me to score this touchdown. I felt really accomplished, and it was a great feeling."
To prepare for this game, the team had been really focusing on building their mental toughness. "We got on the field and got into our zone," remarks Sabeh. " And in the end, it really worked for us." It was an amazing game to watch, with Brentwood leaving it all out on the field and taking the win.
Another team that has been doing spectacular this season is our varsity soccer team. They had a game Friday, October 1, against Hancock at Jefferson Barracks Park. And from the moment that whistle blew, you could tell that we had the game in the bag. Within the first 20 minutes of the game, we had scored five goals. In the end, the final score was 7-1, with us completely controlling the field.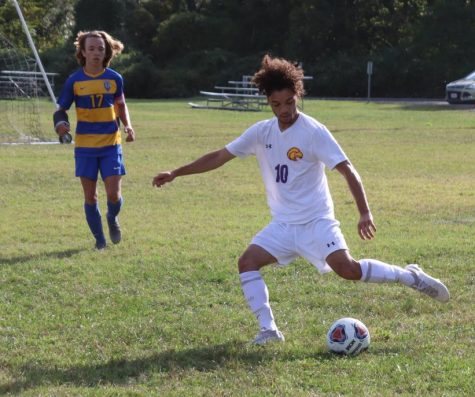 They also played a game Tuesday against Crossroads, with the final score being 8-0. They played so well that we didn't even have to play the whole game due to us mercying the other team midway through the second half. Junior Nick Moran, who had two goals and two assists that game, explains, "We were on our game, and it was a combination of us working together as a team and linking those passes that helped us win that game." 
Varsity volleyball had a busy week, playing a total of four games and winning two of them. As the week kicked off, they played Valley Park, and we ultimately took the victory. As the week progressed, they played Crossroads and Bayless, and unfortunately, lost against them.
Wednesday, though, was another story. Playing Principia, they absolutely swept them. Junior Amelia Van Uum, who plays all around the court, thinks that was their best game that week. "It was the first day we had Anna back, who is one of our setters, and we were running a new rotation that really worked for us," says Van Uum. "As a team, we came together and found a rhythm that we have been working for all season," she continued.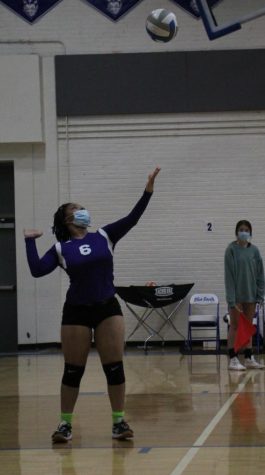 JV volleyball also played four games last week, also winning two and losing two. They played Principia and Bayless but did, unfortunately, lose against them. But they picked right back up and beat Crossroads and Valley Park. Crossroads was a great game for the JV team. "We lost against them earlier in the season," says sophomore Cora Urhahn, one of the new players on the JV team. "We worked better together and were able to put the ball over the net," Urhahn stated.
The varsity softball team had an eventful week, playing Normandy, Valley Park, and Gateway Science Academy. Unluckily, they lost all of those games but are taking them as pivotal learning points. Junior Antoinette Willis says, "This is a learning year for all of us, but we are taking it and learning how to keep a positive attitude and communicate with each other." Even though they might not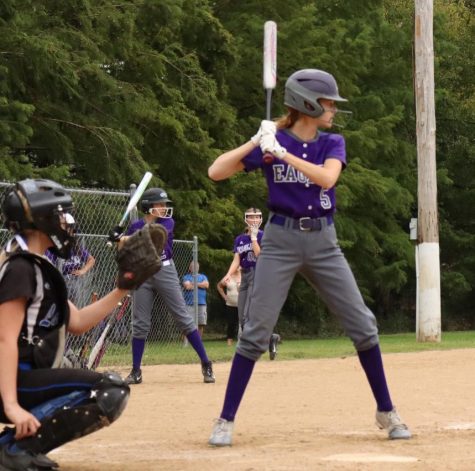 be doing their absolute best, Kennison Cheatam, a Brentwood sophomore, shared that she has "built many friendships from being on the team" and is having an "amazing time playing."
Overall, Brentwood sports have been doing spectacular. Keep up the great work, athletes!