What's Poppin (or not): Call of Duty: Vanguard: Innovation or flop?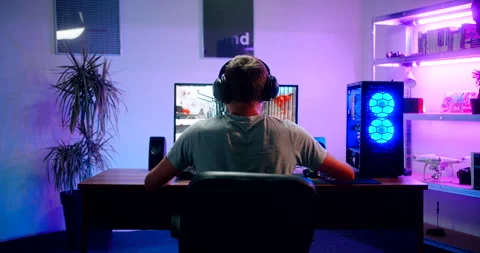 Editor's Note: This article does not cover the recent allegations and pending lawsuits on sexual misconduct taking place at Activision Blizzard, the company which publishes Call of Duty. This controversy and its consequent repercussions will be covered in an upcoming article in The Nest.
Everyone is most likely familiar with the fast-paced first-person shooter (FPS) Call of Duty. With the series running strong for 18 years, Call of Duty has been popular longer than I have been alive. It was the game everyone wanted for Christmas; the game I basically grew up with. I started playing Call of Duty around the age of 5, and since then, I've not only become a loyal Call of Duty fan, I've fallen in love with the game.
While many people of all ages have had similar experiences with the game, the last couple of installments have caused some fans to lose faith in the franchise. The 13th installment — the 2016 release of Call of Duty, Infinite Warfare — sparked serious controversy, with most fans agreeing that it's the worst in the series; the trailer even ranked 5th in the most disliked youtube videos ever, receiving over 4 million dislikes.
The series seemed to gain back the trust of its fans with its 16th installment in 2019, Call of Duty, Modern Warfare, developed by Infinity Ward and published by Activision.
This past November, players were excited to see the company's latest installment, Call of Duty: Vanguard, after a whole two-year wait and lots of hype seeing how great Modern Warfare was. The success of this latest game, though …well, it's up in the air. Call of Duty: Vanguard, developed by the same companies, only had one year to work on its latest installment on war.
I was very worried about Call of Duty: Vanguard because of the return to a world war setting. I was not a big fan of Call of Duty World War 2. But Vanguard Raven's innovative and smooth controls and beautiful graphical fidelity have made me fall in love with this game
Now mind you, I'm reviewing both the Playstation 5 and Xbox version and have noticed more bugs on the Xbox Series X with the PC port running decent. I personally haven't played the PC version but have seen gameplay on multiple channels, and it seems that the bugs aren't too bad. The Series X version isn't bad by all means, but I did tend to notice slightly more performance issues on the Xbox. Both versions are native 4k 60fps, but with the right TV, the frame rate on the PS5 can reach 120 frames which is what I play on.
There is new multiplayer innovating gameplay like smoother movement when running around and sliding to make it feel less jerky, a blind firing mechanic that lets you stay in cover but lets you peak and shoot around and take less damage which I personally love using. Mounting also is making a huge return, and the tactical sprint is making its return as well.
As well as the destructible environment, anyone who has played Ubisoft's Tom Clancy's Rainbow Six Siege will love using broken walls and half-destroyed doors to get the drop on their targets. The campaign (story mode) also comes with the game and is actually very beautiful cinematically and actually got me to choke up at a few moments during it.
Many fans were nervous to see the returning company Sledgehammer be more involved with Infinity Ward and Activision's new installment after its flawed game Call of Duty WW2. And the result of that is the laggy buggy servers Sledgehammer is known for, Ravens innovative and smooth controls, and Activision's Beautiful graphic fidelity.
So if the game has so many ups, then why are fans up in arms about this game, and why are the sales so low?
Well, there's the huge issue at Activision-Blizard with reports of sexual harassment and assault accusations against the company, which has caused massive controversy.
The Nest is covering this next, but even when not considering the boycott, there are also a lot of other reasons sales are low: Battlefield 2042 and the bugs of Call of Duty. Many fans are tired of Call of Duty's same formula and not as many innovations. With the lackluster release of Call of Duty: Black Ops Cold War, many fans were so mad they decided to skip out on Call of Duty entirely and just buy Battlefield 2042.
According to the website video game chronicle, compared to Black Ops 1, Vanguard sold 200% less and sold 52% less than Call of Duty ghost, which is known as one of the worst ones by fans.
To me, the new Call of Duty is a really fresh entry in the series with lots of content to keep people busy. The controls are absolutely flawless with beautiful graphics and amazing sound design. All the guns sound crisp, and killstreaks are super fun to get. If you can get your hands on a PS5, the controller's haptic feedback really sells the game's realism. I would give Vanguard a nice 7/10 and maybe better if zombies didn't suck with its poor mechanics and bad writing. If you really want a fun game to play and don't care about the little nip picks the media seems to have, I HIGHLY recommend Call of Duty: Vanguard.
I'm Da'Marion and For more updates on gaming, Media, and everything relevant in the community of gamers and movie lovers, keep it here on The Nest.