Fall Sports Recap
With the winter sports season already started and games swiftly approaching, let's recap on what happened to our Brentwood fall athletes.
The Brentwood Boys Soccer team absolutely killed it this season, ending their season winning first place titles in conferences and districts. By winning those, they secured their spot in the state quarterfinals, playing against St. Pius X. Unfortunately, they did end up losing a hard-fought game. They made it immensely far this season and won many hearts along the way.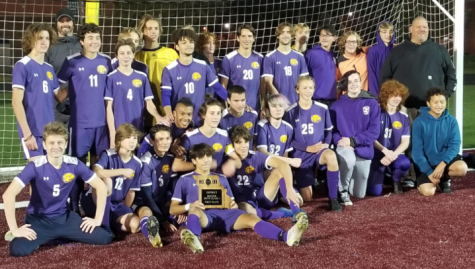 The Boys Varsity Football team had a fantastic season. After winning an intense game against Louisiana, where they pulled off a last-second play and came back from being down, the Brentwood team packed up and headed down to Monroe City for district semifinals. Sadly, they could not take the win, but overall they played a fantastic season with some unforgettable moments, and we cant wait to see what they'll accomplish next year.
The Girls Varsity Volleyball team played an exceptional season, winning the games they needed to secure their spot in districts. And that's how they ended their season. They made it all the way to finals, where they, unfortunately, lost against Lutheran North.
Although it was filled with challenging games, the Girls Varsity Softball team had a spectacular season. But no matter the season's outcome, they stayed positive and had fun while playing. They ended the season with a districts game, sadly losing it.
Fantastic job this season, athletes, and good luck to our wrestlers, basketball players, cheerleaders, and swimmers this winter season. We can't wait to see what winter will bring!