3 Must Read LGBTQ+ Novels
Finding a good book to cozy up with this winter can be a difficult task. But here's a shortlist of some LGBTQ+ books if that's your niche! All of the authors of these books are part of the community themselves. We've read these books and personally read them to give you an accurate review!
One Last Stop by Casey McQuiston:
A young college student named August has never felt accepted among her classmates. Switching to a college every year she's attended, she lands in New York. Trying out a new college once again. August moves in with a psychic and his girlfriend, along with a nocturnal roommate who has a puppy. She has to pick up a job to keep herself afloat. This leads her to take the night subway. That's where she meets Jane. A mysterious young woman who she keeps encountering on the subway. But Jane has a secret. She's some sort of time traveler. August and Jane meet against the odds of time and space. And August goes out of her way to take the subway and see Jane every chance she gets. She becomes determined to help Jane back to her timeline. But will this tear their flourishing relationship apart?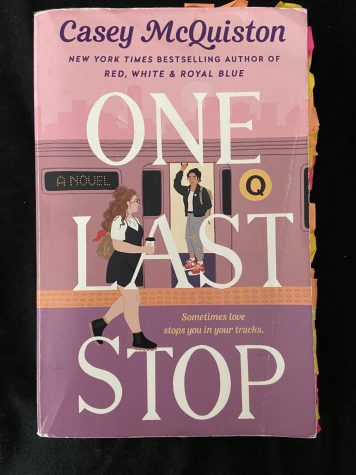 They Both Die at the End by Adam Silvera:
This book's title is a spoiler, but it shouldn't stop you from reading. It's a story about two boys in a world where a death-call company will call you and inform you that you're now a decker. A decker is someone who only has 24-hours left. Sometimes, a decker may have even less. One of our main characters, Mateo, had always planned to spend his last day in his bedroom. But he decides to live on his last day and download the app, Last Friend. An app made to ensure people won't live out their last day alone. Then, we meet our other main character, Rufus. He is in the middle of a fight with Peck, his ex's new boyfriend when he gets a call from Death-cast. He proceeds to flee the fight and download Last Friend. He was leading Mateo and Rufus to meet. Now they're both alone, together. Living out their last day, they bond. This book raised the question; who would you spend your last day alive with?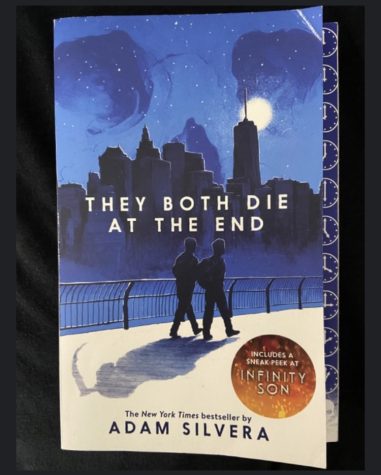 Aristotle and Dante Discover the Secrets of the Universe by Benjamin Alire Saenz:
This is a story about two Mexican boys named Aristotle and Dante in the 1980s who don't have any friends, and despite their differences, they start hanging around each other. They met each other at a pool that they both visit regularly. Aristotle doesn't know how to swim, so Dante teaches him. As they get to know each other more, the main character Aristotle has difficulty with his family. His father is very closed off, and neither one of his parents will tell him about his brother in jail. Aristotle and Dante had a nice friendship until Aristotle got the news that Dante and his family were moving away for a year. A few weeks before the move, the accident happened. With Aristotle injured and Dante moving away, distance grows between them, and they are faced with talking through letters to keep their friendship alive. Would you read this book and its sequel?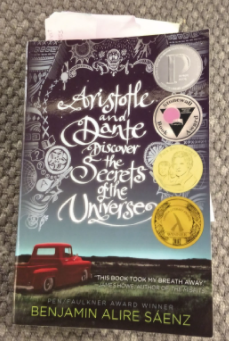 All of these books are unique reads, filled with loveable characters and amazing writing. Any one of these would be a good way to cozy up during the cold winter and unwind from the chaos of the season.