Brentwood After Hours: Summer Fun for Students
With the school year coming to an end, staff and students of Brentwood are gearing up for summer. And with three months off from school comes a lot of free time to fill. Will Brentwood chillax in the sun or take some trips? Prep for college or hang out with friends? Work long hours or sleep all day? 
After taking to the halls of the school, I found that the students of Brentwood had summer plans that tended to fit into one of three categories: chilling, working, or traveling. 
The first category, chilling, was likely the most common of the three. Although the response was most common, the way people "chilled" varied quite a bit. Junior JD Allen said, "I'm gonna chill with my girlfriend and hang out with my guy friends." While Allen chose the more social relaxation route, both Simeon Cooper and Andrew Burlage swiftly answered "sleep" to the question of summer plans. While sleeping and hanging out with friends were much-loved methods of relaxation Louie Magee had another method of chilling in mind for the summer. "I'm gonna go fishing a lot," said Magee.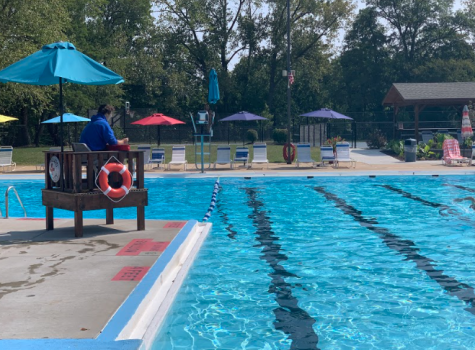 The next group, the workers, were also very common in the halls of Brentwood High. In fact, many Brentwood students share the same employer, the Brentwood Pool. Anna Jones, JD Allen, Katherine Trostel, Annsleigh Alexander, Amelia Van Uum, Connor Lawrence, Noah Lawrence, and Emelda Forney all work at the pool as lifeguards, and this is not an exhaustive list. The Trostel sisters also work at their family's snow cone stand during the summer, helping to cool off the hard workers of Brentwood.
Senior Michael Myers works at Schnucks, another popular employer of Brentwood students. Myers said, "Just because school is over doesn't mean the grind stops." "The grind" doesn't stop for Freshman Lilah Durham either. Although Durham is not working a traditional job for pay, she is dutifully working on getting her high school credits in. "I'm taking Launch gym this summer to keep working," said Durham.
The final category, the travelers, were the least populous group but still equally as excited for the summer season. Junior Gabriel Powers leads off this group. "I'm taking a trip to Vegas," said Powers. Summer in the Sin City for Powers is sure to be a great time. Junior Charlotte Meatte-Kaiser is visiting Florida this summer. She said, "I'm going for a cumulative time of three weeks to visit my mom." Freshman Kai Pierce is planning on backpacking through the Rockies for six weeks this summer. "I'm super excited to go and explore," Pierce said. Some are planning to travel but have yet to finalize plans, like junior Amelia Van Uum who said, "I'm traveling; I just don't know where yet."
Whether you fit in with the adrenaline junkies, the leisurists, or the hard workers, the staff here at The Nest hope you make the most out of your summer! See you next year Brentwood!