Disney Look-Alikes: Brentwood Edition
Have you ever looked at someone and thought that they looked like a certain movie or TV show character? This past week, we decided to take on this look-alike theory and apply it to Brentwood. The following is a list of 5 different teachers and administrators who, in our opinion, resemble classic animated Disney movie characters. 
1) Dr. Johnson as Joe Gardener from SOUL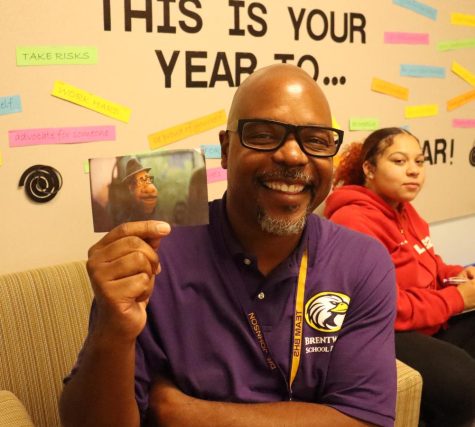 Dr. Johnson has always been a diligent leader and an excellent principal, but who does he compare to when it comes to Pixar and Disney? We believed he would be someone with spirit. That's why Disney/Pixar's "SOUL" was the first movie to come to mind.
After being asked what characters he'd been compared to, he reluctantly stated, "Well, my son, when he likes to be a little 'funny man,' calls me Squidward. I do not think I look like Squidward." After being shown his assigned look-a-like, he was in denial but thought it was more fitting than Squidward. We think he enjoyed it in the end.
2) Mr. Niemeyer as Kristoff Bjorgman from Frozen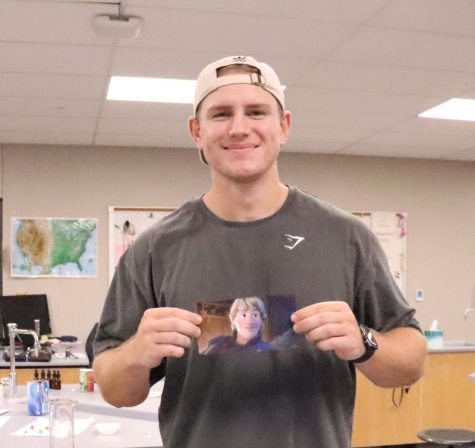 This is Mr. Niemeyer's first year at Brentwood High school; he is a biology assistant but wants to start teaching it after getting his college degree.
When asked if he'd been described as a certain character, he replied, "Oh… I don't know… maybe that guy from "Frozen." He agreed, stating, "I also think I look like that guy from Frozen." We showed him the photo after the interview, and he thought it was a match. 
3) Mr. Abshier as Russel Jang from UP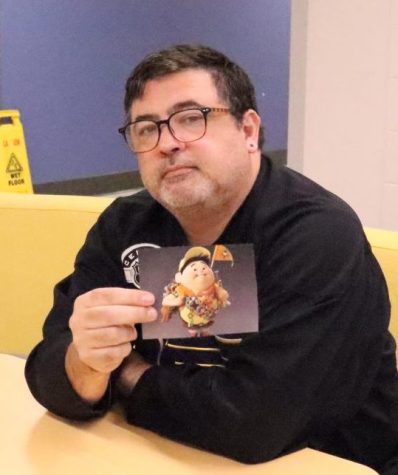 Mr. Abshier was also approached about what characters he resembled. "I don't know," he answered. After being shown his character look alike, he remained stoic, but it was clear to see that he found it humorous.
"Can I go back to my room," he commented, closing the interview. 
4) Mr. Rieder as Al McWhiggin from Toy Story II 
This is Mr. Rieder's first year at Brentwood; he is the new English teacher. We went to him, and he jokingly said, "I think I look like the dinosaur from Toy Story."
Little did he know, he was shockingly close to guessing right. We showed him the photo, and he started laughing; he humorously agreed that he looked like Al.
5) Ms. Doural as Mirabel Madrigal from Encanto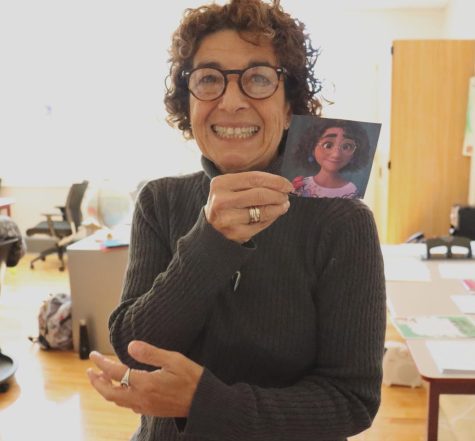 Last up on our list is Ms. Doural. She's a new teacher this year but is already a favorite here. From her compassion and kindness to her intelligence and grace, we believed she would match with a character sharing the same traits. Although she couldn't think of a character look-alike, Mirabel from Encanto immediately came to our minds. After we showed her who we thought she was, she was overjoyed.
We asked, "Do you think you look like this character?"
She sadly replied, "No, I don't." It was worth a shot, but we believe it raised her confidence. 
We hope you liked our choices. Let us know how many we got right!