Brentwood Football: Not even injuries can keep this team down!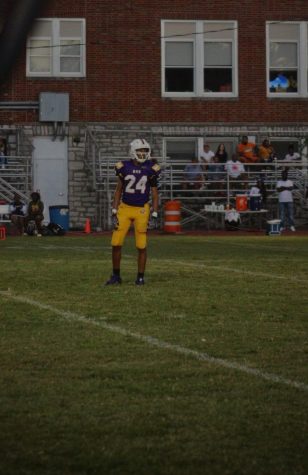 Despite many injuries and a smaller team roster, Brentwood's football team has had a great season, with a record of 8-1, compared to their record of 6-5 last year. This season, the team also welcomed a new head coach, Tywan Brooks. Brooks actually was a Brentwood Eagle himself; he graduated in 2010. 
Brentwood's football program has changed drastically over the years. "There are fewer participants. With a whole different offense and a whole different defense," said assistant coach Christopher Robin. Coach Robin has been coaching at Brentwood for 4 years. He has always had a passion for coaching, though. Before Brentwood, he coached football at Marquette High School. The biggest challenge for him as a coach is the time commitment. Brentwood football practices are Monday through Thursday, along with Friday football games that last until 10 p.m., which is certainly a demanding schedule.
This season several players got injured, which took them off the field for a couple of weeks, like Simeon Cooper, who injured his ankle. But unfortunately for junior Arris Harris, a severe ankle injury at the September 23rd game against Lift for Life resulted in him being out for the whole season. But these sad injuries haven't kept the team down, although the remaining players have had to work even harder.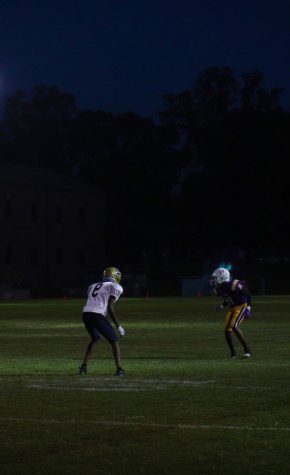 The team was already pretty small, but because of the injuries, the remaining healthy players had to step up, playing lots of different positions and both offense and defense. One of the Eagle's new players is freshman Demetrius Thompson. His biggest challenge as a player would be taking on these different positions. Thompson decided he wanted to play football because he heard it was fun, and he's never played football before. Some things that keep him busy outside of football would be school and work. He also plays basketball and runs track. His positions on the field are wide receiver and defensive end.
"The season is going great so far," said sophomore Tyler Taylor. Taylor plays wide receiver and cornerback. His first time playing football was during his freshman year. In his first year, he was very nervous because he didn't know what to expect.  He says the biggest challenge as a football player would be conditioning. He decided that he wanted to play football because he was never allowed to play when he was younger due to the dangers that come with football. When he got the opportunity, he went with it!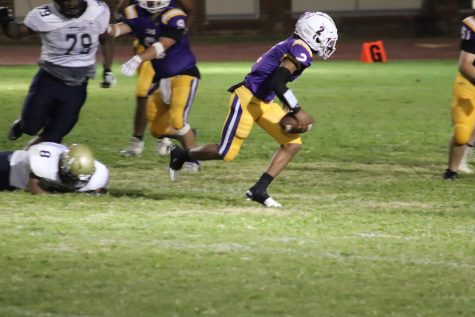 Junior Trenton Mitchell also feels that the season is going well for him, considering that he just recovered from a head injury. "The biggest challenge for me would be learning how to keep my anger in and take it out on the other team instead of my team," said Mitchell. His positions on the field are wide receiver and defense safety. Trenton played football when he was younger for a community team.
With the Eagles heading into districts, let's hope they stay healthy and keep up their winning streak!