Midnight Opinions on Midnights – 3 a.m. Edition
By now, everyone's heard about Taylor Swift's new album 'Midnights', dropped at midnight on October 21, 2022. If you haven't, before you go on, check out my review of that album here on The Nest. But Swift, evermore a fan of surprises and mystery, released seven additional songs to the album at 3 a.m. that same morning. Because sleep is important, I was not awake for the 3 a.m. release, but waking up to see seven new songs in the album was a pleasant surprise. In an Instagram post, Swift stated, "I think of Midnights as a complete concept album…however! There were other songs we wrote on our journey to find that magic 13. I'm calling them 3 a.m. tracks … so it's 3 a.m. and I'm giving them to you now." In my opinion, these songs are even better than the original 13 tracks of Midnights, and it only felt right to review this in addition to the first songs.
So I present to you: Midnight Opinions on Midnights, 3 a.m. edition.
The Great War
Similar to some of the other songs on Midnights, I like to think of this song as an acquired taste. I wasn't enamored with it on the first listen. But each time I listened, it got better. With a steady drum beat in the back and lots of lyrical imagery and metaphors, this was a solid song. The instrumentals definitely feel like marching soldiers, perhaps at the front lines of a 20th-century battle. In general, the Midnights bridges were not giving what they should have, but this song got close to it. A very decent song. 8/10.
Bigger Than the Whole Sky
Although "Labyrinth" and "You're On Your Own, Kid" are sad, this song is ten times sadder. A slow and heartbreaking ballad with incredibly emotional lyrics, Swift sings about grieving a premature loss or a loved one being gone too soon. Some fans have speculated that this song is about miscarriage, though Swift hasn't confirmed this. The lyrics " I'm never gonna meet / What could've been, would've been / What should've been you," could definitely align with this theory. No matter what it's about, I love this song and it's been added to several of my playlists. No wonder it's one of the most popular Midnights 3 a.m. songs. 10/10.
Paris
Words cannot describe how much I adore this song. Even from the first listen, I was absolutely obsessed with it. It's a happier love song, with a catchy beat, and unlike other songs in the album, the bridge hits all the points. It perfectly encapsulates the feeling of being so joyfully in love with someone and being able to escape from the rest of the world and go on adventures with them. Though I have never experienced that, I know how it feels simply because of this song. I have listened to "Paris" at least 100 times since it came out and I will never get tired of it. This track is extremely underrated, and I have even heard some people dare to call it bad and undeserving of any spot on any Swift album. I disrespectfully disagree. No one can slander "Paris". It is one of the best things that has ever graced my ears and just hearing the chorus gives me so much serotonin. "Paris" is a little piece of heaven and no one can tell me otherwise. Taylor, you nailed it. 11/10.
High Infidelity
High Infidelity is another spectacular track. It opens with the same kind of choppy lyrics and upbeat sound that I loved at the beginning of "Question…?". These lyrics were slightly harder for me to grasp the meaning of, but they sounded fantastic. My favorite line continues to be "You know there's many different ways that you can kill the one you love / The slowest way is never loving them enough." Swift never fails us with her emotionally striking lyricism. Another stellar track to add to the rest. 9/10.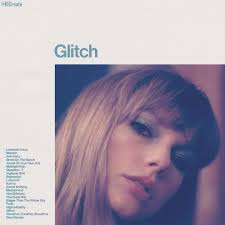 Glitch
This was another track that took a few listens for me to get into. It sings of a relationship that was never supposed to happen. Though I am less of a fan of the actual beat and melody, I do love the story "Glitch" tells. An interesting line from this song is, "But it's been 2,190 days of our love blackout". After googling (because I can't do math), I found out that 2,190 days is nearly six years – the amount of time that Swift has been dating her current partner, Joe Alwyn. Could this be about him? Signs point to yes. Again, Swift rarely clarifies the real meanings of her lyrics, so we may never know for sure. A decent song, but there is nothing super outstanding about "Glitch." 7/10.
Would've, Could've, Should've
Track number 19 was a stunner. It sort of had a country vibe that I liked (though generally I am not a country listener), reminiscent of some of her older songs. This song is definitely about regretting a relationship. That is evident in the lyrics. (The tomb won't close / stained glass windows in my mind / I regret you all the time). At the first listen, I assumed this song, like "All Too Well", was about Jake Gyllenhaal. When Gyllenhaal and Swift dated in 2010, there was known to be a significant age gap between the couple, and this song definitely references that. But upon closer inspection, this song really seems to be about John Mayer, who Swift dated in 2009 when she was 19. No matter the subject of this song, I loved how it sounded and the bridge was one of the few good ones of this album. 9/10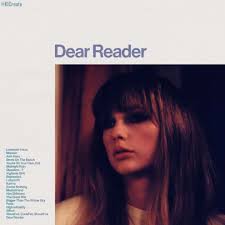 Dear Reader
The album finally closed out with a softer, slow song, in which Taylor sings advice to her listeners. This wasn't a bad song, but I have nothing fantastic to say about it. The lyrics were fine, but it was ordinary. It kind of fell flat. If it started playing, I wouldn't skip it, but I was a little disappointed, honestly. 5/10.