Meet Ms. Simorka!
Brentwood Middle and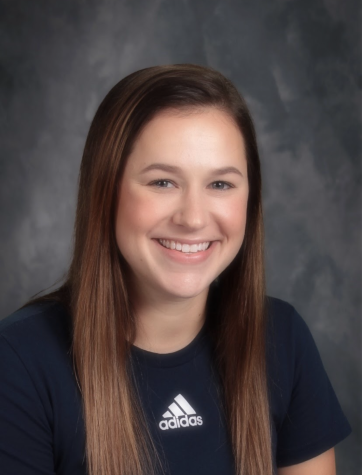 High School have a new Health and P.E teacher this year, Hannah Simorka. Before coming to Brentwood, Ms. Simorka taught at Cross Keys Middle School in the Ferguson School District, which was right in the middle of Covid19. "I was teaching at Cross Keys Middle school and that was very challenging as a PE teacher. It was all about having your camera on and seeing you up and moving," she said.
In Ms. Simorka's free time she likes to exercise and watch Netflix. She usually wakes up at 5 am just to get up and work out. After high school, she was a student in college and a manager at Sports Fusion, a family entertainment facility. Ms. Simorka went to Lindenwood University for her bachelor's in physical education and health and received a master's degree from William Woods College in administration.
As for making the change to Brentwood, Ms. Simorka said, "I wanted to come to Brentwood because of its small community."
Although I do not have Ms. Simorka as a teacher, I do have her as a coach. Her coaching has made a big impact on my life so far. Simorka taught me that even though volleyball games or life might not go your way, you have to keep a positive attitude. 
Welcome Ms. Simorka!