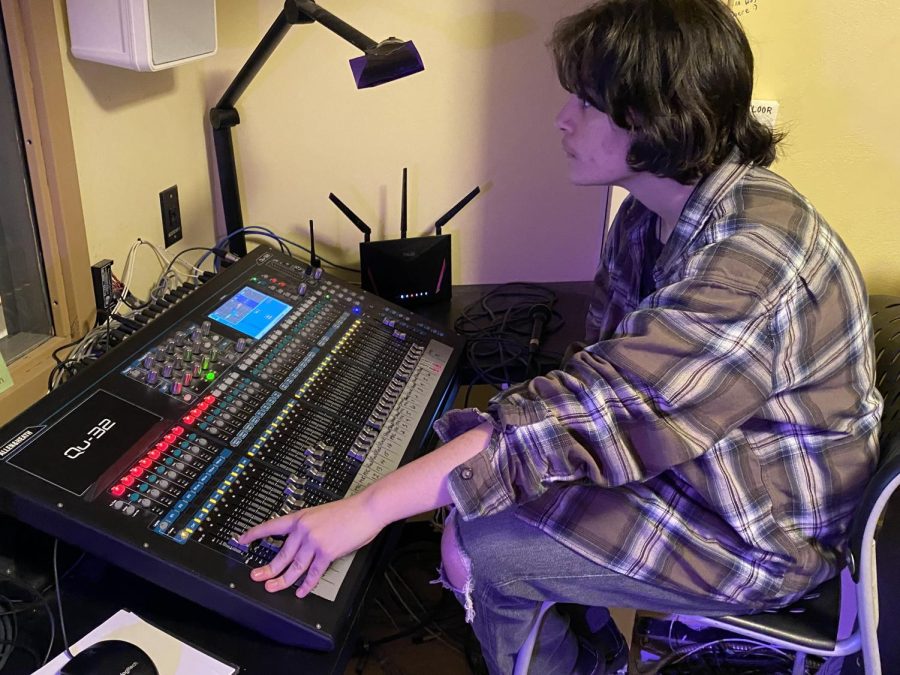 Behind the Scenes: Nola Buehler, Theater Stage Manager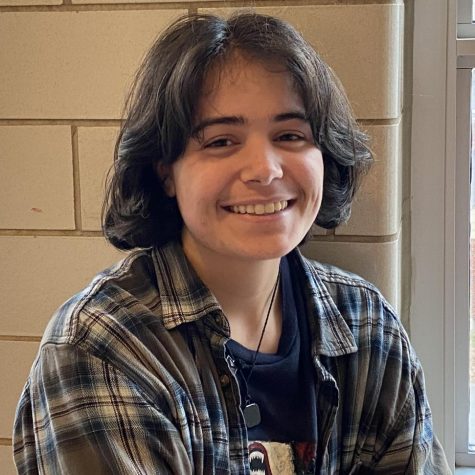 Imagine practicing for the show but you forgot your lines. Or you need to tell Ms. Carmody, the play director, something important but she's busy. This is when Nola Buehler comes in.
Nola Buehler is a senior at Brentwood High School this year. She has lived in Saint Louis all her life but moved to Florida for three years before moving back to Saint Louis in 7th grade. The second half of 7th grade was Nola's first year in Brentwood School District. Before coming to Brentwood, she had been doing theater for many years. She has participated in programs at COCA and acted in several children's theater productions in Boca Raton, Florida. 
She has been a part of several theater productions at Brentwood High School since 8th grade. She said, "I have mostly acted in previous productions, I only started doing tech last year." She got interested in tech because of her interest in film directing. "In the future, I want to direct my own films. I wanted to learn more about the artistic and the technical sides of the theater, in order to better communicate with my actors and coworkers," she explained.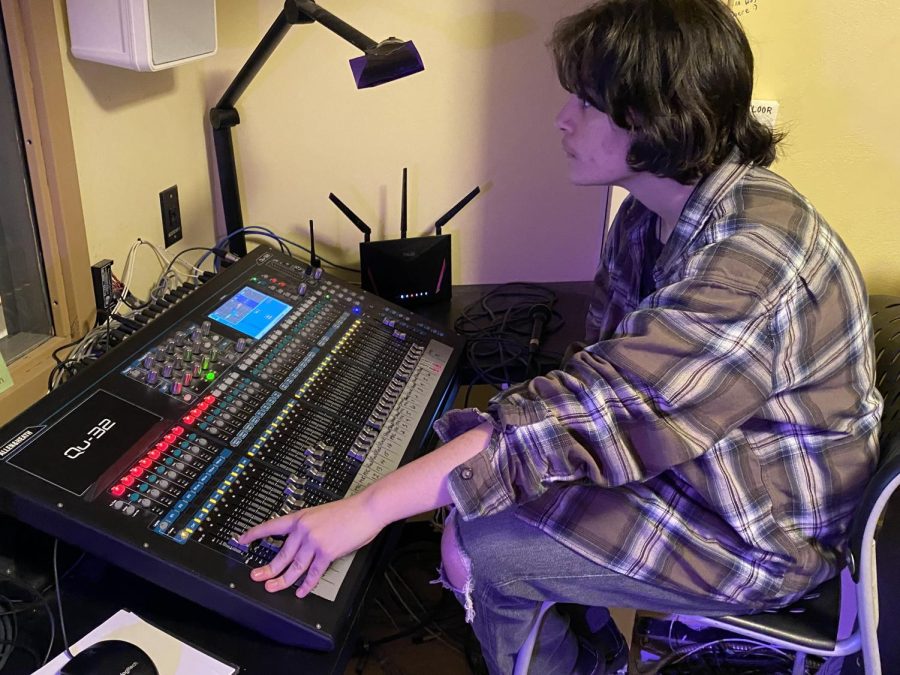 Nola eventually got promoted to stage manager for the 2021 fall play The Heiress and the 2022 spring musical Annie. "I have learned a lot about theater and about working with other people, by being a stage manager," she said. "The job is hard and I'm always very busy, but it teaches you how to better communicate with the people you work with, how to juggle several tasks, and how to be cool under pressure." 
As far as Nola's favorite aspect of the job, Nola explained, "My favorite thing about being a stage manager is working together with tech and actors and my super awesome assistant stage managers Kevin (Ou) and Norah (Woodman). I try to bring the best work out of them, and they bring the best work out of me. It's a team effort. I need them to do my job, and it's great that I can be a resource to help them. It's so cool at the end of our final rehearsals to see all of our hard work pay off."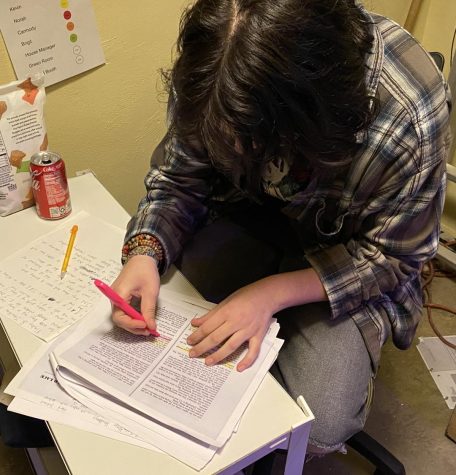 Nola is currently doing stage management for this year's fall production of Arsenic & Old Lace. As far as how she's feeling about the play one week out before showtime? "I'm nervous," she said. "But I'm always going to say that I'm nervous leading up to our performances, but I think it's going pretty well. I'm excited that there's a lot of new people interested in being part of the production this year." 
Outside of school commitments, Nola continues to hone her craft. She's actually writing her own play titled The Rainstorm in the little free time that she has. Nola explains the play she is writing as a comedy-drama involving three characters: a narrator and a married couple. The play will show the audience the demise of relationships and that not all relationships will work out, and that's ok. There is no villain in this story; both of the characters are perfectly valid in their feelings about how this relationship is going and shows their process and how they're dealing with it, which eventually comes to an agreement that they are not suitable for each other. 
"I was really inspired for this by A Winter's Tale, the Shakespeare play, and I kind of took the basic idea of a struggling relationship and put it into a more modern setting," explained Nola. 
Lucky for us, Nola is hoping to bring her play to life this coming winter. "I hope to direct the production in January. We are going to have auditions after Thanksgiving." Stay tuned for more details!