Want to win a two-week reserved parking spot? Come to Dance for a Difference
"Dance for a Difference" is a fundraising event put together once every school year by our student council. This year the dance is held in the commons outside of the big gym on March 16th from 6:30 to 8:30 p.m.
"Dance for a difference is one of my favorite events we put on each year. It's great because it's a fundraising event that's engaging and fun for the students but also supports an excellent cause every year," said student council vice president, Eloise Ayotte.
In order to attend this event you must buy a ticket, which can be bought the week prior to the dance or at the dance. Tickets are sold next week before school, by the main entrance, and during advisory, outside of the lecture hall.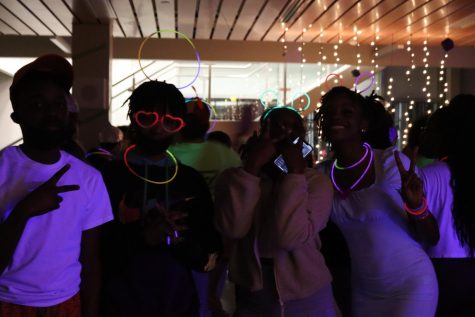 What's new this year?
Every year BHS's student council chooses a theme and an organization in which to raise money. This year the theme is "groovy" and the organization is Greenpeace!
What does "groovy" mean? Or rather how can you dress "groovy"?
To dress "groovy" you should look at fashion trends from the 1960s and 70s. "Groovy" hippie fashion surfaced in the late 1960s, it was the years of psychedelics and peace. Hippie fashion was worn in protest of the Vietnam War; the bright colors and wacky patterns came in with the experimentation of hallucinogenics.
Celebrities like Olivia Newton-John and Cher wore glitter bodysuits and strappy tops. Male singers like David Bowie, Jimi Hendrix, and Freddie Mercury started dressing androgynes in flowy blouses, mesh shirts, and tight pants.
Trendy clothes in the 60s and 70s included bell bottoms, shapeless mini dresses, gogo boots, strappy platform shoes, shawls, halter tops, jean jackets, circle frame glasses, suede fringe, and lots of color! Some colors to lean toward are orange, yellow, brown, white, and green. Don't shy away from wacky eye makeup!
And a bonus incentive!
This year buying a ticket will automatically enter you into a raffle for a two-week reserved parking spot after spring break. "It's always impossible to find parking, so we thought that a reserved parking spot would help us sell more tickets which means more money raised for Greenpeace," said Ayotte.