With fall sports being officially halfway through their seasons, and a week of no boys soccer games, now felt like a fine time to take a closer look at the soccer season so far. 
The team lost nearly half the team with six seniors graduating last year. These players were some of the more dominant players on the team both on defense and offense. With this loss, the team is in a rebuilding era, but many players have stepped up to lead Brentwood to a successful season. For example, the one and only Logan Hawkins (11), started playing just last year but has already emerged as a team leader. He has confidence in his team, "As of right now, we're still trying to figure out our team since we lost 6 seniors, but as we keep going, I believe we will become great. WE ARE GOING TO STATE!" Hawkins boasted.
Another defender, Will Schuering (12), started playing soccer long ago in third grade. Schuering said, "Pretty mixed season, with some good wins, but I'm still getting a sense."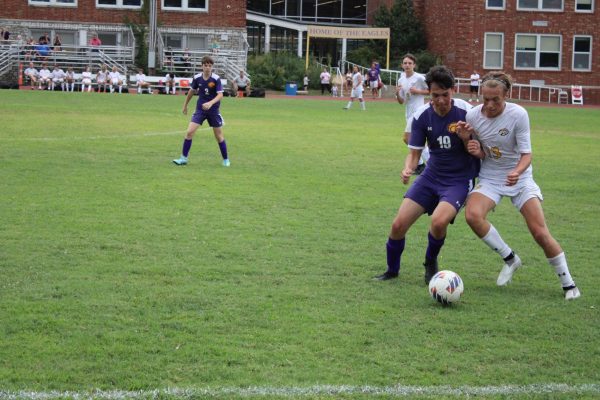 One of the team's new freshman soccer players, Will Spencer (9) started later than most in the soccer season but he has been excited and devoted to playing for the team. One thing people will learn about him is that he has always wanted to be like Messi, and just like his hero, Spencer just puts on his clothes and plays the game. 
Moving forward, the team hopes to keep improving its record, which currently is 3-7. With districts and conferences coming up, the soccer team hopes it can defend its title of winning conference for the past two years. One more hopeful wish is for Hawkins' ankles to stop breaking.
And if this season doesn't end up quite as successful as last year's district win, at least the team knows it has a lot of promising young players who will not be graduating any time soon. This year, the soccer team has the most players compared to all the other Brentwood fall sports. With more freshmen and sophomore students than juniors and seniors, the team will be solid in the next few years because this year is its time to rebuild its strengths.