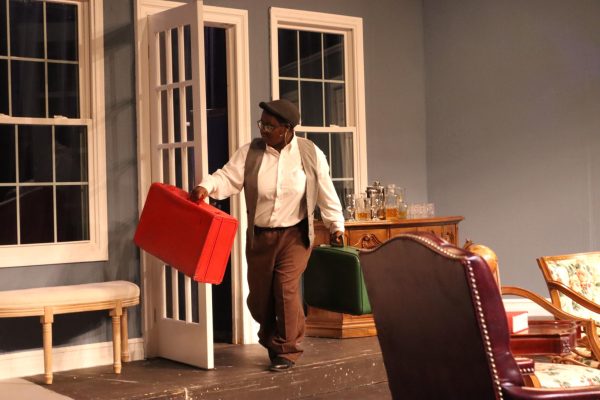 Brentwood's fall play "And Then There Was None" debuts tonight! 
A mysterious invitation. A desolate island. Ten strangers, all with a secret to hide. A secret that each does not want exposed. What could possibly go wrong? As death strikes the group one by one, paranoia sets in, and fingers point in all directions. Could the killer be among them?
Tonight this question will be answered when Brentwood High School's Theatre Department performs Agatha Christie's And Then There Were None. 
In addition to tonight, November 15th, the show will run Thursday, Friday, and Saturday at 7 p.m. in the Brentwood High School auditorium. Tickets are $5 for students and $10 for adults. Don't miss this opportunity to test your wits and unravel the mystery. Will you survive the show?
This year, due to the large number of talented performers, the three main roles in the show have been double-cast. Sophia Lee and Amelia Favazza both play Vera Claythorne, Austin Eslinger and Zach Nelson play Philip Lombard, and Ellesie Strassner and Avery White play Dr. Armstrong. The cast will rotate every other night. 
"The actors showed up and did great," said Erin Carmody, the director and head of the theater department. "It seemed to be the only right way to handle casting."
"
Describe the show experience in one word? Challenging. I intentionally chose the show to challenge the actors. And they have definitely risen to that challenge."
— Erin Carmody
Opening night is tonight, and we hope to see everyone there supporting the amazing cast and crew that have worked on this show. Now, enjoy an exclusive sneak peek of photos from the show!