Broadway, but Brentwood
Almost, Maine is a play about breakups, makeups, and falling in love, written by John Cariani. This is the first play that the brand new theater teacher, Erin Carmody, has directed at Brentwood. The cast is delighted with the way the play turned out, and they enjoyed working with her. Cameron Bethea said, "I appreciate all of the hard work and time that she put into making this play possible." Ms. Carmody also worked with assistant director Cynthia Hood and set designer Tim Rempel, who were a vital part of the production.
The cast of Almost, Maine, is made up of six people. Senior Contessa Smith, sophomores Mya Lucas, Keira Howard, and Cameron Bethea, and freshmen Joshua Kelley and Nola Beuhler. The crew was made up of fourteen people. This fantastic cast and crew put a lot of time into making this play as wonderful as it was. "I was surprised about the amount of help we got from the crew during tech week, and it was a really fun time," Carmody added. 
The cast had a great time putting the show together. Howard explained, "The whole cast was so supportive of one another and worked so hard and really came together as a team." She mentioned one of her favorite parts was doing stage makeup for the first time and learning how it all worked. "The cast was so fun, and there were always laughs!" agreed Beuhler. Their favorite part was the inclusivity of the play, and how it included an LGBTQ+ scene, which isn't seen a lot in romantic plays. Carmody said her favorite thing about the cast was getting to know everyone and their personalities. "This play also gave the actors a chance to show their personalities, which was fun." She also enjoyed seeing how the cast changed the performance once it was in front of a real audience. "It comes alive, and it's an exciting thing to see." 
Overall the play went well. Ms. Carmody, Ms. Hood, and Mr. Rempel, as well as the entire cast and crew, deserve a massive shoutout for another amazing school production!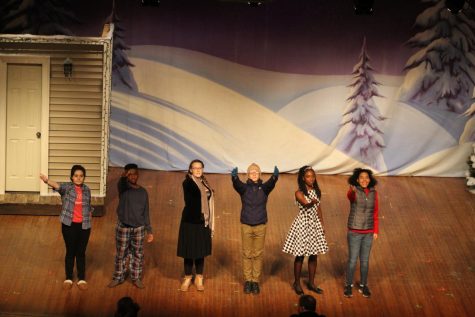 Cast:
Contessa Smith – Ginnette, Villian, Gayle, and Hope
Mya Lucas – Sandrine, Marci, and Suzette
Keira Howard – Glory, Shelley, and Rhonda
Cameron Bethea – East, Steve, and Daniel
Nola Beuhler – Marvalyn and Deena
Joshua Kelley – Pete, Lendall, Phil, and Dave
Crew:
Jordan Mitchell
Jaylon Shields
Joshua Danfort
Alex Ridings
Ekaterina Fedotova
Lydia Anderson
Justine Favazza
Quynh Vo
Katelyn Kimmel
Eric O'Neal
John Clay
JD Allen
Leave a Comment
About the Contributor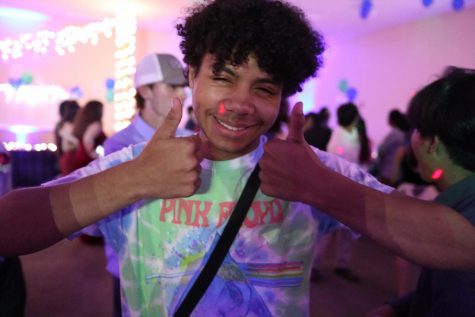 Chaim Duffe-Holmes, Photographer
Chaim Duffe-Holmes is a Junior at Brentwood and this is his first year being apart of the Journalism class. He loves taking pictures or anything that has...