What's going on at Activision Blizzard and why we should care
Video games have dominated the entertainment industry for the last 15 years. According to Gameshub.com, during the pandemic gaming became even more sought after than ever, ranking as the second most profitable and popular form of entertainment.
With that said, just because something is popular and making money, doesn't mean it's perfect. And that's an understatement seeing as what's happening at the popular gaming company Activision Blizzard. 
For those not entrenched in the gaming world and its politics, here's a bit of backstory: Activism Blizzard was formed in 2008 by the merger of Activision and Blizzard. Activism, an entertainment software publisher, can trace its roots to the original Atari game console Vivendi Games, whereas Blizzard Entertainment is best known for the Diablo, Warcraft, and StarCraft franchises.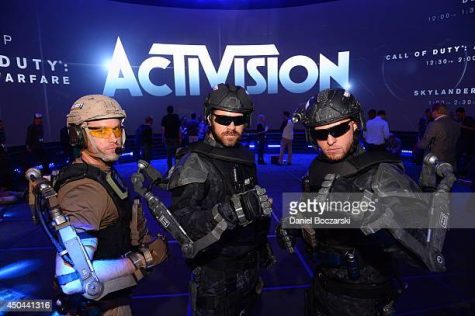 After the merger, in which Activision was the senior partner, Activision and Blizzard maintained distinct corporate identities, with independent development and publishing streams. Along with the already mentioned popular games, there are also high earning games such as Overwatch, Call of Duty, and Pet rescue. In short, Activision Blizzard holds a monopoly on the gaming industry and according to the National Market Summary, is worth an astonishing 79.04 billion as of April 18th, 2022.
Needless to say, with such large profits, high visibility, and popularity, when reports of sexual misconduct surfaced against Activision Blizzard last July, it felt like both a shock and and huge disappointment to the company's many fans, myself included.
Since July, more and more accusations have continued to surface from past and present employees involving sexual harassment, "frat boy" behavior in the office, and worse.
According to the Wall Street Journal, since last July, Activision Blizzard has fired or pushed out more than three dozen employees and disciplined about 40 others to address allegations. According to spokeswoman Helaine Klasky, 37 employees have "exited," (aka were fired) and over 44 have been disciplined due to the investigation. Yet, Mr. Kotick, who has served as CEO for more than three decades was not fired, even though he didn't inform the board of serious sexual misconduct allegations that he was aware of.  In addition to Mr. Kotick actively ignoring and not reporting complaints, he was also accused of misconduct himself, including when an assistant complained in 2006 that he had threatened in a voice mail to have her killed.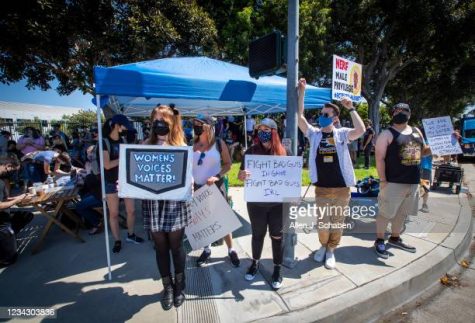 These stories and history of abuse have led many to boycott the company's video game franchises, a huge one being Call of Duty. In my last story, I mentioned how Call of Duty Vanguard sales have fallen – partly due to boycotts from these scandals and partly due to gamers feeling like Activision is making games with no heart nor passion, or in one gamer's words: they are making games like "copy and paste with a fresh coat of paint."
To boycott a company that truly sounds like it was fostering sexual misconduct and violence seems like a no-brainer, but it's not quite that simple.
What about all of the fantastic games Blizzard has produced in the past? Do we join this boycott and show our support for the victims and show this won't stand or still play and support the company by buying these games? Or do we do a little of both by refusing to buy new games but continuing to play the games we already own?
Well If you don't care for these games, it's an obvious choice, but to certain people, these games are what we grew up playing, like Call of Duty and many of the MMOs (massively multiplayer online) games made by the company that I personally have been playing for more than ten years – so many childhood memories involve playing these games.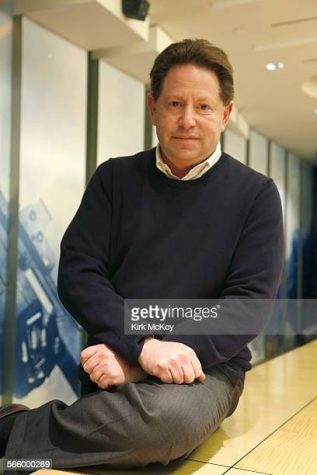 It's the same way people who still listen to specific musicians because of the music even if the person has been in super hot water in the past, discredited or completely canceled. Take for example Michael Jackson. Do fans boycott Jackson because of the horrendous crimes he has committed? Since he is not longer living, it probably feels easier for fans to separate his music from his actions. But what about Chris Brown? He was accused of domestic violence by numerous exes and for a while people boycotted him. Yet not too much time passed before he was selling records just like before.
I spoke with sophomore Danielle Wren and freshman Kai Pierce about their takes on the issues going on at Activision-Blizzard. Wren expects that people will eventually support the company again because it's a common thing that happens with most companies. "I feel like people will support this boycott for maybe a couple of weeks, but then start to go back to the company once everything blows over," she said. "It sucks but that's how it is, and it's not to offend anyone but it's media people appreciate."
Pierce agreed with Wren's sentiment, adding "It's like Chick-fil-A, people don't appreciate what they stand for but still will consume the food."
As of right now, Activision seems to be staying above water, with the company taking action and firing many of its old staff and compensating many of the victims involved. The company also made an extremely bold deal and was recently bought out by Microsoft.
Is it all enough? Of course not, but it is a start.