The good, the bad, and the breakup: The stories behind Shakira and Olivia Rodrigo's scathing breakup songs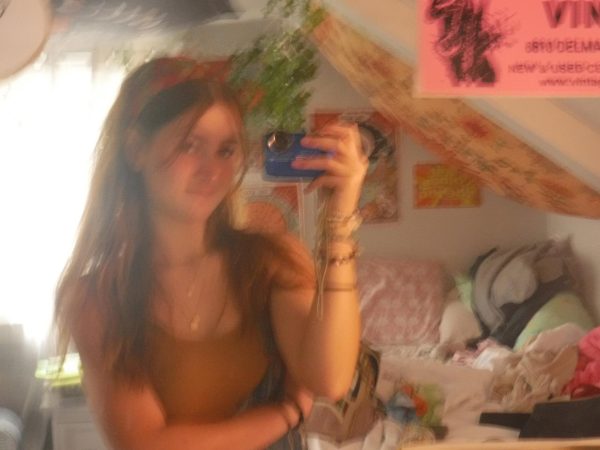 More stories from Emelda Forney
Ah, breakups. As a teenage girl, I often find myself surrounded by the whirlwind drama of romance, even going through them myself. And that's just how life is. But when a relationship comes to an end, one of two things can happen: either you end on good terms, or, the obvious choice, you write a scathing breakup song about your ex to put them on blast. Not too dramatic, huh? 
So many artists in the industry have written these types of songs, so let's take a look at two of my favorites.
The first song up is Shakira's recent release, "Shakira: Bzrp Music Sessions, Vol. 53," which dropped on January 11, 2023. In this song, Shakira openly addresses her ex-boyfriend, soccer player Gerard Pique, for cheating on her and really screwing her over during their 12-year-long relationship. The song is anything but subtle and explicitly calls out Pique for his misdeeds.
The track quickly gained traction, attracting listeners with its bold and unapologetic lyrics. Its impact was evident as it racked up a staggering 254 million streams in just one month, cementing its popularity among music fans. The song's success even spilled over into the world of TikTok, with users creating dance videos set to its catchy beat.
Shakira's fiery lyrics, delivered in her native Spanish, make clever use of wordplay to skewer Pique for his actions. The best example of this is when she straight up says his name in the song. Shakira sings, "Yo solo hago música, perdón que te salpique which translates to I only make music, sorry if it splashes you." When she sings this verse, she specifically beaks up the syllables, singing sal and pique separately, literally targeting her ex. 
She also brings the new girlfriend into the mix. The girl, whose name is Clara, is mentioned in the song when Shakira sings, "Tiene nombre de persona buena / Claramente no es como suena" which translates to "She's got the name of a good person / Clearly, it's not how it sounds." Claramente means clearly in Spanish and also has her name in it. Clever, right?
Another prime example of a "screw you" breakup song is Olivia Rodrigo's hit track "Good 4 U," which was part of her debut album, "Sour." Rodrigo became an instant sensation during 2021's quarantine with the release of her single "Driver's License." "Good 4 U" quickly became a fan favorite. Although not confirmed, the song is rumored to be about her ex-boyfriend and co-star (in the show High School Musical: The Musical: The Series) Joshua Bassett.
"Good 4 U" has a distinct Paramore-esque sound, featuring powerful vocals, heavy guitar riffs, and drums. The song's use of the sarcastic phrase "good for you" serves as a vehicle to express Rodrigo's bitterness towards her ex-partner, who seems to have moved on without any concern for her. The song is angsty, loud, and full of spite, making it a perfect choice for anyone dealing with heartbreak.
As the song progresses, the intensity builds, and the drums and guitar become more prominent, mirroring Rodrigo's growing anger and frustration. The song encapsulates the emotional rollercoaster of a breakup, with Rodrigo's lyrics capturing feelings of sadness, anger, and insult. Overall, "Good 4 U" is a fantastic example of a "screw you" breakup song that many listeners can relate to.
Breakups are a universal experience that can be challenging and painful to navigate. Music has always been a powerful tool for expressing emotions, and breakup songs are no exception. From Shakira's unapologetic takedown of her cheating ex-partner to Olivia Rodrigo's sarcastic, angsty hit, these songs provide a way for listeners to channel their own heartbreak into music.
Whether you're going through a tough breakup or just looking to let out some pent-up frustration, there's no denying the therapeutic power of a good breakup song.
What's your favorite revenge / breakup song? Let us know in the comments!
Leave a Comment
About the Contributors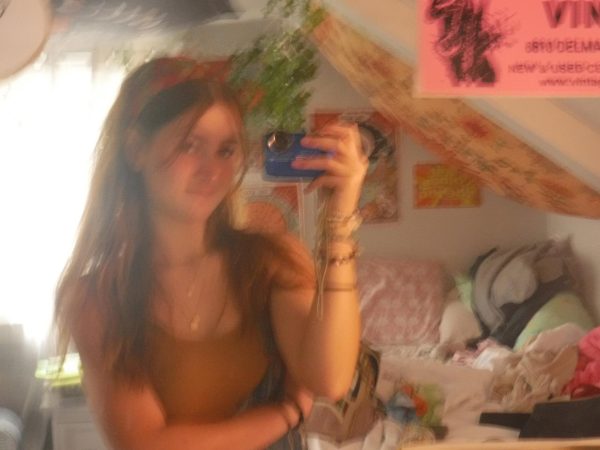 Emelda Forney, Editor in Chief
Emelda Forney is a senior at Brentwood High School. She loves to be outside, write, and hang out with her friends. She plays varsity soccer and is involved...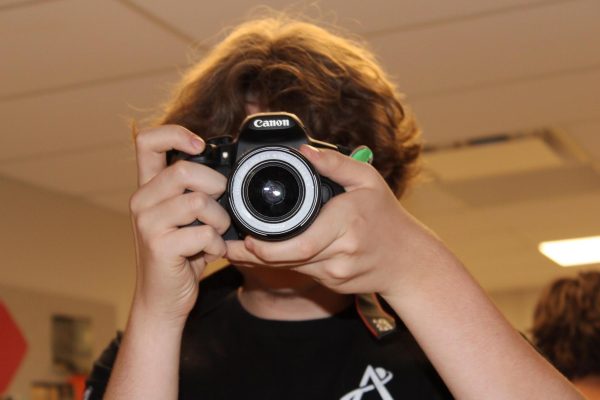 Walter Torres, Assistant Editor
Walter Torres is a Senior at Brentwood High School. He enjoys filmmaking and hopes to pursue it as a career in the future, he also enjoys watching movies,...