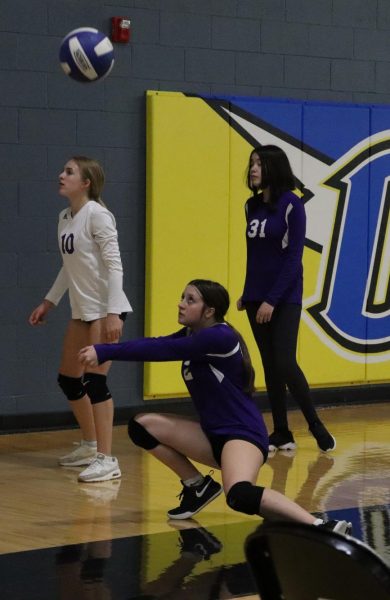 With girls being pulled from team to team, busses not showing up, and lots of tournament games, volleyball has been hectic so far. The season kicked off with the Hancock Tournament, a three-day competition hosted at Hancock High School. It was for varsity teams only, and Brentwood came in third place, the best they've done in years.
"Going into this season, we have lost 9 of our varsity players," states varsity volleyball player, Emma Trostel. This year is a rebuilding year due to all the lost players and it's been a struggle, but the Eagles are pulling through. During the Hancock tournaments, two junior varsity players, Geniyah Johnson and (myself) Luellen Forney, were told merely a few days before the tournament that they would be pulled up to compete. It was stressful for the whole team, but they pulled through. More tournaments rolled around, including the invitational Brentwood tournament, still varsity only, and Brentwood came in third once more.
This year, junior varsity is made up of completely new freshmen. One new freshman, JV player Geniyah Johnson, mentioned how she has been feeling on the team, commenting, "I think its a good experience." Junior varsity has worked very hard to improve their skills and going to their games, the major improvement from the beginning of the season is quite obvious.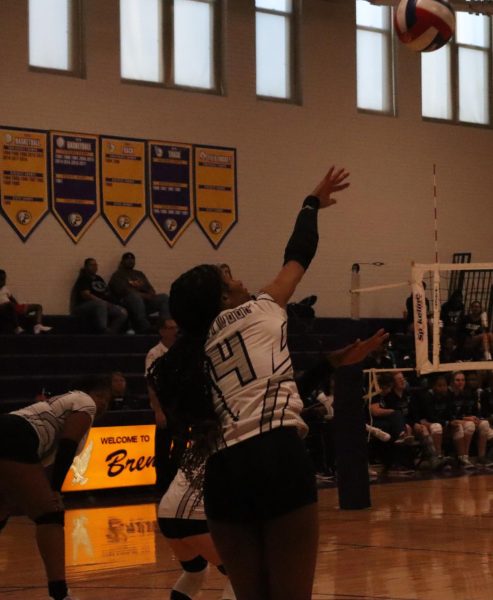 The Afton game on September 6th was a tough one. Both varsity and JV unfortunately lost, despite putting up a hard fight. Varsity's game was neck and neck but despite Brentwood's effort, Afton won.
On Friday, September 8, Brentwood had an away game against Crossroads. This game was scrappy for varsity, for they were in a completely new rotation at the end of the game to compensate for an injured player. They ended up pulling through and leaving with a victory. The Bayless game on September 12 unfortunately resulted in a loss for both teams.
Going forward, the team hopes to improve and work towards having a fantastic season. Meanwhile, come out and support our players! The varsity volleyball team is playing their next game today at 4:00 p.m. at Bishop Dubourg!