A farewell to our volleyball seniors
In their last year of high school, Brentwood's varsity volleyball seniors said their final goodbyes. For some, this closed the book on their lifelong sport, and for others, this was just the end of a high school fling. With bittersweet goodbyes, these nine seniors have said farewell to playing with each other and their underclassmen teammates. To acknowledge these hard-working players, here is a little bit about each player and their words of wisdom as they exit the court for the last time.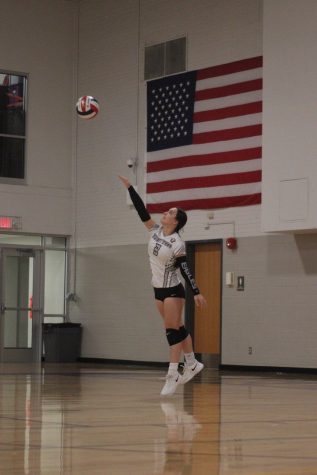 First up is back right-side passer Charlotte Kaiser. Kaiser has been playing on the team since her sophomore year at Brentwood and wears jersey number three. She doesn't want to play volleyball in college but will still support the sport, as she is attending Missouri State University in the fall of 2023! As a player, Kaiser contributes tips and covers her teammates during games. She first took an interest in volleyball because she wanted to try something new in high school.
Interestingly, her 8th-grade science teacher taught her how to play the sport. Her favorite memory of playing volleyball for Brentwood would be "senior night and playing with everyone for the last time at home and fighting hard to win against Gateway Science Academy." They won a straight three! Kaiser advises aspiring Eagle Volleyball players to treat St.Clair like a queen because she is the best coach! "Purr."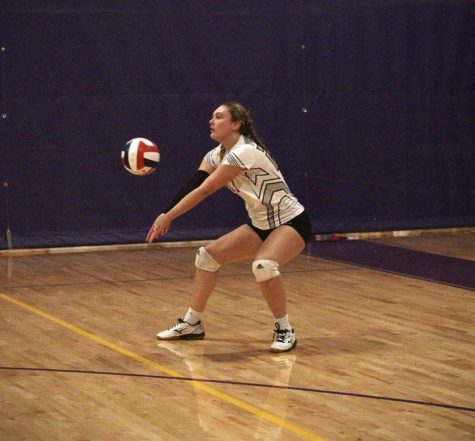 Racking up points for her team is outside hitter Haylie Minshall. Wearing jersey number 27, she enjoys her team's dedicated and upbeat presence. Minshall has been playing volleyball since 3rd grade and learned how to play from her aunt, Amber. While being rewarded the role of Captain on Brentwood's varsity volleyball team, Haylie Minshall encourages all prospective volleyball players, Brentwood or not, to give their all during every match so that even if they perform poorly, they won't feel lousy about it. Since this was #27's last high school season, she looks forward to future opportunities. Minshall plans to attend Missouri State University and hopes to play on its intramural volleyball team. Lastly, her favorite memory of playing volleyball is being able to play her last season with Jazzy Herrera and Amelia Van Uum because she first started playing the sport with them.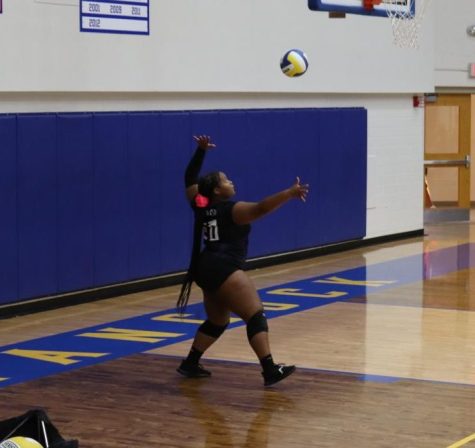 Number 20 and defensive specialist Brianna Harris emphasizes how much she appreciates her teammates and how they motivate her to continue playing. Harris started playing volleyball during her freshman year, and her coaches and teammates helped her learn about the sport. She brings her precise serves to the team and wants future players to know that "it's okay to make mistakes; that's what the game is made of. Don't down yourself about it." Brianna Harris is still undecided about her college. However, she knows she wants to major in Biology.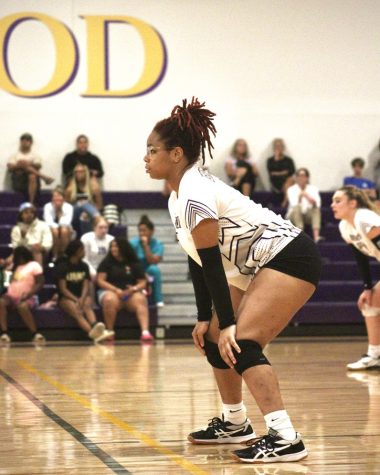 Known for her good energy and positive attitude, number seven Makenzie Hamilton plays volleyball to stay in shape and get good exercise. Even though she has only been playing since her first year of high school and is self-taught, she enjoys contributing to the team. Hamilton positions as a right-side hitter, and her favorite memory is watching "Emma Trostel slide on the ground for absolutely no reason." Lucky number seven advises future players not to be hard on themselves because there is always room for improvement.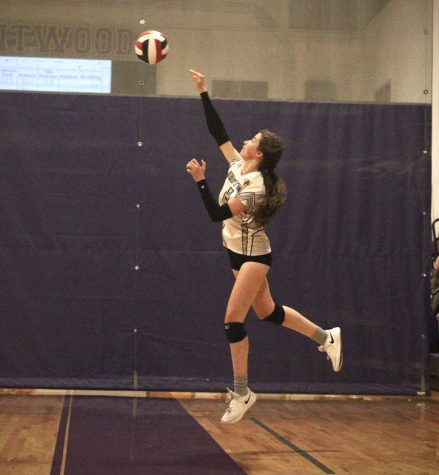 Consistently playing since 5th grade, Amelia Van Uum initially signed up for volleyball because she has always enjoyed the sport and the process of developing new skills. Wearing number two and playing both middle back and middle hitter, she shines with her mastery of blocking. Van Uums's favorite memory in her career is her sophomore year. During this year, her team was super close, worked well together, and improved vastly. Amelia urges future Brentwood volleyball stars to always put in their total effort to improve and have fun while making it an enjoyable experience.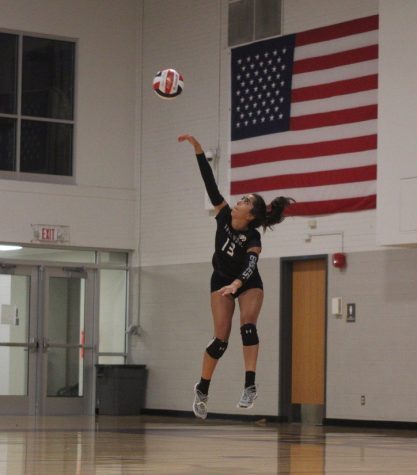 "I'll miss playing with the girls I started playing volleyball with. Some of us started playing together for our CYC team in middle school, and now we're all finishing together our senior year," says outside hitter Jazzelyn Herrera. Herrera's favorite Brentwood volleyball memory is when the team would wake up early to get breakfast at Panera before the Brentwood Invitational. She jokes, "The customers and employees probably weren't pleased with us, but at least we were having fun." Herrera guides the younger volleyball players to have fun with each other and enjoy their time playing. She says, "To have a successful season, you must have a strong bond with your teammates!"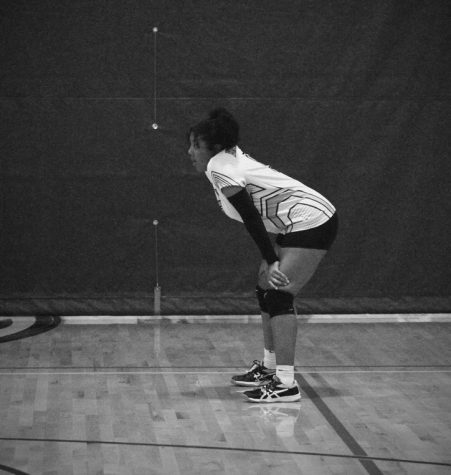 Dominique Taylor's goodbyes were short and sweet. She wore the number five and finished her season wishing to leave future generations with these wise words: "don't give up because all the seniors are going. Believe in each other, and you can have a great team." Dominique's favorite memory while playing is how great the coaches were. She explains that the coaches could banter with the team without losing focus. Dominique will miss being able to play with her friends. However, she is ready to start a new chapter in her life.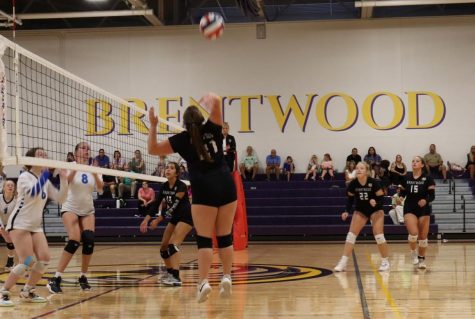 Lastly, our left side, Katherine Trostel, leaves us with a heartfelt goodbye. Trostel wears number 21 and speaks passionately about her favorite memories with the team. Trostel responded, "My favorite volleyball memory is during my junior year when we got to Valley Park super early, and we got to take a team adventure to the gas station down the road to get snacks." Trostel will miss coaches St. Clair and Simorka the most. She says, "Even though I only had them for a year, they always kept us laughing and ensured we had a good time." 
We appreciate our lovely volleyball seniors and wish them all the best in their future endeavors!