My Top 5 Takeaways from 2020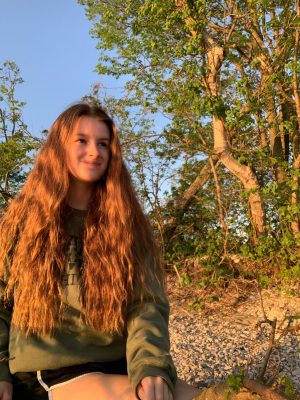 To say that 2020 was a rough year would be a massive understatement. From a deadly global pandemic and the fight for racial justice to the deaths of many prominent celebrities and political figures, it feels like there has been one crisis after another. And I think I speak for a lot of people when I say that I am glad it's over. But for better or for worse, this year has forever changed our lives and how we go through each day. Looking back, we can see the lessons that we have learned from being thrown into this mess of a year. And hopefully, what we have learned will stick with us for the rest of our lives.
Here are my top five takeaways from 2020:
Number 1: It's OK to slow down
The year 2020 has shown us that it's ok to slow down and take a break from everything. When COVID-19 hit, our busy lives were forced to a standstill. We went from having a million things to do every day to being locked inside our homes, sometimes not even moving from our beds or couches.
To me, this abrupt shift from my busy life to doing nothing was a major wakeup call from the world to permit myself to do less and just take a break.
I think that this pandemic, although terrible, provided us a much-needed relief from our jam-packed schedules. The busy days of modern life screeched to a halt, and we were rewarded with being able to create space for ourselves and find a healthy balance between work and relaxation.
Number 2: We are stronger together
Last year, many major things happened that showed that we can do many great things when we come together as a community. One of the significant examples of this happened last summer. The brutal killing of George Floyd gripped the country and sparked nationwide protests. During this time of need, we came together to combat police violence and racism in the forms of protests, fundraising, and petition signing. And look what has been accomplished. Even though the fight for racial equality is far from over, we cannot undermine the movement's tremendous achievements. Cities across the country are cutting funding to police departments, banning the confederate flag from military bases, and removing racist monuments and statues. We have shown that we can rise up together in troubled times and take action to do what is right.
Number 3: Do what you love in life
Doing what you love may sound like a given, but last year has especially proven that. With everything that happened in 2020, that year has shown us that life is short. Everything can be taken away from us in a blink of an eye. Instead of waiting for the "right time," take that leap and follow your dreams rather than waiting for life to pass you by. Why waste what little time we have doing something that you're not passionate about? Time doesn't wait for anyone; why waste your time doing something you don't like?
Number 4: There's always a silver lining
The general consensus is that 2020 has been a terrible year. But although it may not seem like it, some good things were found amid all of the bad things that happened. During the time spent in our homes, people were able to develop their skills and hobbies and take on new projects that never could have happened if the pandemic had never hit. Closed schools and workplaces meant more time spent with family and to value the time spent with them. The lockdown that happened was also great for the environment. It was a major opportunity for the Earth to rest and heal. Due to the global quarantine, industrial activities came to a stop. Carbon emissions sharply fell, and there was blue water in the Venice canals. Delhi saw blue skies, and animals roamed freely in shut down cities.
Number 5: To appreciate what we have
We have always been told to appreciate what we have, but never before has that been more accurate. While we were all logging on zoom in the comfort and safety of our home, doctors, nurses, and first responders were diving headfirst into the frontlines of the battle against COVID-19. When we were all hiding inside, scared to leave our houses, essential workers were out risking their lives to provide us with what we needed even though none of us knew what was going to happen.
Although countless bad things happened last year, we can see all of the good that came out of it. Here's to hoping that 2021 will be a better year for all of us.