Student Spotlight: Documentarian Josh Kelley
What will our world look like in thirty years?
Will St. Louis be a barren mad max wasteland, decimated by the results of global warming, or will we see a more advanced society that has learned to adapt and slow down a warming planet? While there is no way to know for certain, junior Josh Kelley, along with his brother, freshman Lucas Kelley has been trying to find the answers.
With the help of their father, Jay Kelley, a professional photographer and videographer, the Kelley brothers set out to talk to the people that have the biggest hand in energy production and consumption in the St. Louis area. Josh said, "I started wondering what will our environment look like in the future. The documentary was me finding out, an adventure of exploration."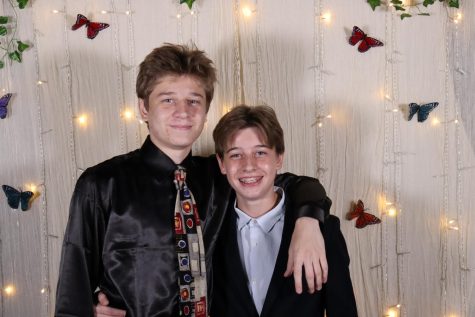 From Josh's perspective, the narratives in the media surrounding climate change can get fairly diluted, so he wanted to narrow down the focus of the film. Josh said, "I wanted to focus more on pollution, like fossil fuel usage, because no one argues that that is a problem."

Even though this was a project that the Kelley brothers published in 2019, news outlets are starting to pick up on the young filmmakers' talent. On Tuesday, the brothers were featured on Fox 2 St. Louis for a deep dive into how they made the film and what their plans are for the future.

What are those plans?

Well, Josh plans to continue his amateur filmmaking; he is currently in the preproduction phases of a follow-up documentary on climate change. "I'm in the process of starting another one. I don't know what it's going to be about, but it'll probably stay within the same area, something with clean solutions and alternatives for renewable energies," said Kelley.

To see the documentary, click here. To see the Kelley brother's Fox 2 St. Louis interview click here.

Fox 2 News Sep 28, 2021 / 09:53 AM CDT