Looking for your next favorite book? Check out Kai Pierce's Top 3 Reads!
"The great thing about this life of ours is that you can be someone different to everybody," said Jennifer Niven in All the Bright Places. You might find yourself bored and looking at books and don't know what to choose. Well, I'm here to help. I picked out a list of books I have read and loved and will give you my honest review on them. 
(Most of them are based on mental health and should receive a trigger warning before you read them.) 
One of Us is Lying by Karen McManus: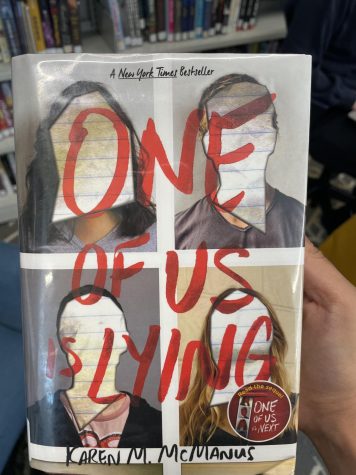 One of Us Is Lying is a story of what happens when five people that are strangers get detention together, and only 4 of them walk out alive. The four students are the main subjects, and every character had their strengths and weaknesses and something to hide. They all had their own stories and lives that you get to learn about.
This story is a mystery and a thriller book that gets you questioning and wondering who did it. It was for sure a book I couldn't put down and read all night. I got this book for Christmas, and it was one of my favorite presents. 
Girl in Pieces by Kathleen Glasgow: 
Girl in Pieces is about a teen named Charlotte Davis. She is a depressed teen that has been through a lot but attempting to try and figure out life.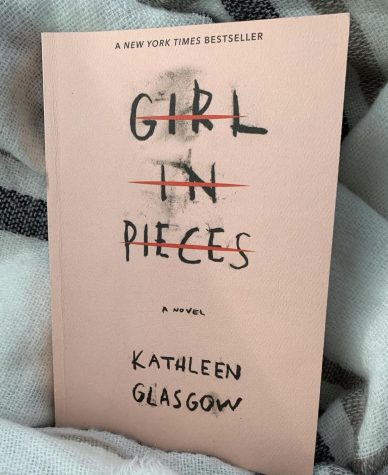 "Everyone has that moment, I think, the moment when something so momentous happens that it rips your very being into small pieces. And then you have to stop. For a long time, you gather your pieces. And it takes such a very long time not to fit them back together but to assemble them in a new way, not necessarily a better way. More, a way you can live with until you know for certain that this piece should go there and that one there." by Kathleen Glasgow is one of my absolute favorite quotes ever in this book. 
This is one of those books that my words can't explain how heartbreaking but lovely this story actually is. I usually finish books quickly, but this book took me a while just because the story was so strong. It was big on mental health and suicide, and I think it really explained the feelings that happened well. 
All the Bright Places by Jennifer Niven: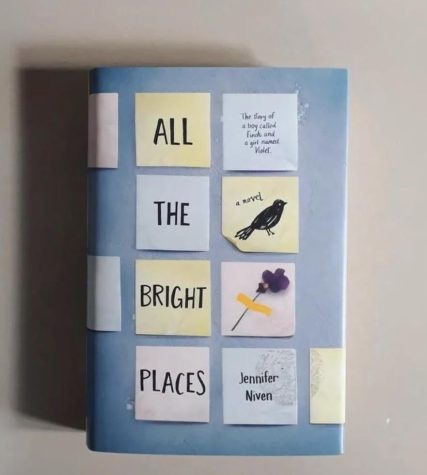 This book is about a girl who lost her sister in a car crash; her name is Violet Markey. Theodor Finch suffers from depression and has a really hard home and family life. They both meet where they were planning to jump, where their story begins. I think it's really cool you get to learn a lot about each of their very different lives and the stories they tell. This book is a really good book that has the perspective of both the main characters. 
I love this writer because she put together a book about depression and puts a spin and makes sure to make it have a lot of funny moments and is full of silver linings. I love this book so much, and I think it's in my top 10 favorites. All the Bright Places was made into a movie, and I think it was cool to see after finishing the book.
These books are all filled with different characters that you just fall in love with and are truly written amazingly. They are also perfect for reading while cozied up or in the car. I highly recommend these books to anyone looking for a top-shelf read.