Brentwood's senior class gains two hockey stars
Transferring schools during the senior year don't happen often, and for a high school as small as Brentwood, this holds especially true. So when the class of 2023 found out they were getting two new seniors, people were excited. Not only are they new to the school, they are also new to the city of St. Louis, coming all the way from Jackson Hole, Wyoming. What brought Gabby Batchen and August Otto to Brentwood? Both girls just so happen to be highly talented hockey players who made the girl's 19u international travel team. Below, find The Nest's interview with the Gabby and August.

What is it like to move from Jackson Hole to Brentwood?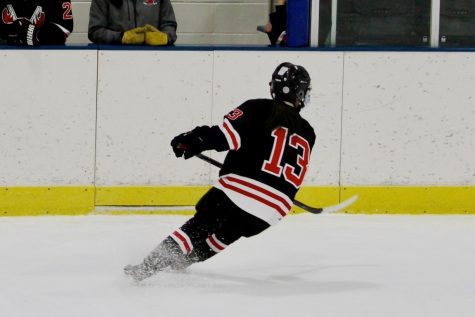 "It's very diverse. People are a lot nicer in Brentwood than Wyoming," said Batchen.
"It's really different living in a city, but it's cool to experience something different because I have never lived anywhere like this before. There are lots of different things to do here which is fun to experience," said Otto.
What made you guys come to this hockey team in St. Louis?
"Originally, we planned on trying out for the Blues along with several other teams but after we made this team we committed and decided not to try out for other teams. Originally we didn't plan to move here, we were going to play for the team on the weekends and practice with our old team, but our team in Jackson wouldn't let us do that so we decided to move," said Otto.

"We made the team, so we had to move to St. Louis, so we wouldn't be so far behind the other players because we're in the best league you can be in for girl's hockey," said Batchen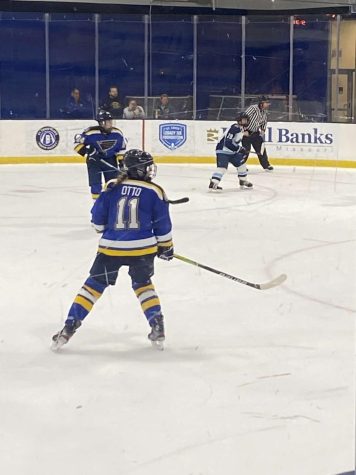 What is sharing parents and living with one another like? 
"I have realized that I missed my parents and I took the things they did for me for granted before I came to st. Louis. We also switch parents every two weeks," said Batchen 
"It's different, but it has worked out well since we've both known each other's parents for a while and been friends for a long time we know each other really well, we're practically sisters at this point," said Otto.
What are your favorite things to do in Brentwood and in St. Louis so far?
"Some of my favorite things I have done so far while here is going to Botanical Garden and taking pictures for all the sports," said Batchen.
"I haven't done much outside of school and hockey here yet, but I am excited to," said Otto.
What made you start playing hockey? 
"My dad played ice hockey and he got me on to the ice when I was around 2 years old," said Batchen.
"I started hockey about 9 years ago but I have always skated since I was little, when I first started I really liked it and just stuck with it. It never gets boring and when I play I lose track of time and everything else on my mind," said Otto.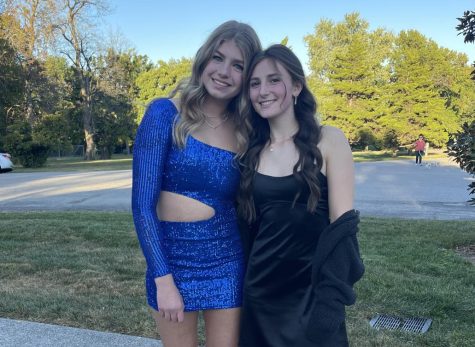 What are your plans after high school?
"I committed to the Naval Academy's hockey program on my official visit. While I'm in college I want to study general science and go to med school to become a surgeon," said Batchen.

"After high school, I want to go to college and would like to play hockey," said Otto.
What does it feel like to leave your hometown and friends behind?
"It's sad, but it's exciting," said Batchen.

"At first I really missed all of my friends, but after I started meeting people here everyone was really nice and made the transition really easy which has helped a lot. I still talk to them often and am going home to see them over the holidays, but I'm also super happy here and like all of the new people I've met," said Otto.