Bored in St.Louis? Here's a list of things you can do
Face it – you really should get out of the house more. We all should. And with most Covid-19 precautions finally lifted, we finally can. Yet, if you're anything like us, you aren't even sure what to do.
Well, we are here to help. Whether you have no money to spend or are looking to drop some cash; whether you have a car or don't have a ride, we've got you covered!

Completely Broke?
Here's a list of activities to enjoy that are free!
St. Louis Art Museum
Many people in St. Louis seem to forget that the Art Museum exists– and it is free of charge to get into! Founded in 1879, the St. Louis Art Museum is considered a historic landmark of our city. It features artifacts and artwork from around the world, some dating back thousands of years!
Whether you like sculptures, paintings, pottery, cultural pieces, or modern artwork – the art museum has something for you to enjoy! It is a great place to slow down and take in beautiful pieces of artwork with your friends and family. 
The museum is open Tuesday-Sunday from 10 am-5 pm, but sometimes it has special events outside these times. These hours make for a perfect after-school or weekend adventure! 
Picnics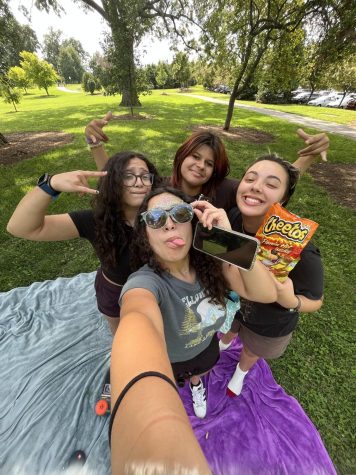 There's nothing more refreshing than a picnic with close friends. Beautiful sunset views, delicious foods, and fantastic photo opportunities make for an unforgettable time. As a bonus, picnics are incredibly cheap. All you need is a blanket to relax on and some tasty food- which you probably already have in your fridge at home. Thanks mom.

Local parks provide a perfect location for a picnic. Art Hill, for example, is a great location. Art Hill is located in Forest Park between the St. Louis Art Museum and a lake filled with paddle boarders. Another great site within walking distance for Brentwood residents is Tilles Park. Tilles is full of pavilions, picnic tables, and a beautiful lakefront view. It's perfect for a fun picnic!
For the picnic fare, everyone can bring individual meals, or you can prepare a delicious meal together for added fun. You could even bake some sweets together! Great foods to pack on the go include sandwiches, fruit, crackers, pretzels, and chips. 
The Zoo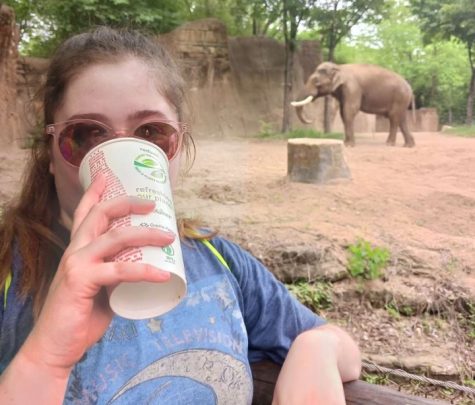 The St.Louis Zoo is nationally recognized as one of the best zoos in the nation, having over 3 million guests each year. While the weather is getting a bit chillier, St. Louis Zoo is completely decorated for Halloween! Attend between October 14th and 30th to enjoy these spooky decorations.
The Zoo is free to attend, but snacks and souvenirs from the gift shop are a must! All proceeds go towards funding for the Zoo to keep it up and running and to keep the animals healthy. Yet again, this attraction is located in Forest Park.
Have a bit of cash?
Here's a list of activities you can enjoy for either a slight or large fee…
City Foundry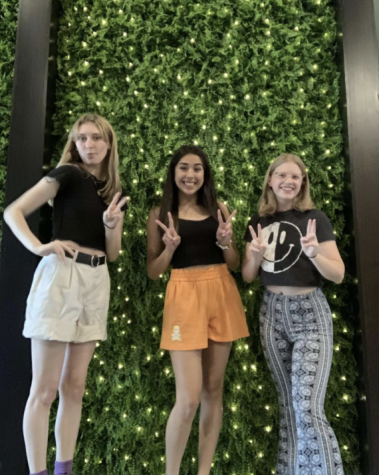 City Foundry STL is both an indoor and an outdoor hangout spot in Downtown St. Louis near IKEA. The Foundry is newly built, which is why not many people know about its existence yet. 
The "to-do" thing at the Foundry is to get a meal at their food hall. The food hall consists of many small, locally owned kitchens of all cuisines. If you can't find something to eat here, you might be the pickiest person on the planet. 
Besides the food hall, City Foundry has mini golf, numerous stores for shopping, and a walkway venue with vendor booths and live singers every Friday and Saturday. If you are trying to grow a small business, this is a perfect opportunity to sell your items at a booth. 
Whether you are on the social or the business side of City Foundry, it is a great location to bring people together. Another benefit is that you can spend a little money on a snack or spend a considerable amount shopping around various stores- it is truly up to you!
Victory Raceway
Victory Raceway is an indoor go-kart racing track in Crestwood. Its electric karts can reach up to 45 miles per hour, setting Victory apart from all comparably slow, gas-powered karts you have driven in the past. 
Victory Raceway has a far more competitive environment than others, but it is still fun for the whole family. If you are interested in racing competitively, Victory hosts monthly racing events. This is a bit pricier, but it is worth every bit!
Swing-A-Round Fun Town
Located in Fenton, an arcade, go-karts, bumper boats, batting cages, and an adorable mini-golf course are all part of this playful location. It offers 1, 2, and 3-hour passes to gain access to all of the attractions for a reasonable price. 
Swing-A-Round Fun Town is fun for the whole family on a budget. If you are looking for a location like this, there is no reason to break the bank at a place like Dave & Busters or Incredible Pizza Kitchen. Other businesses charge way more, and your money is far better spent going to a smaller business like Swing-A-Round Fun Town. 
You will have a blast if you go after school or on the weekend; you better be quick because winter is just around the corner!
Union Station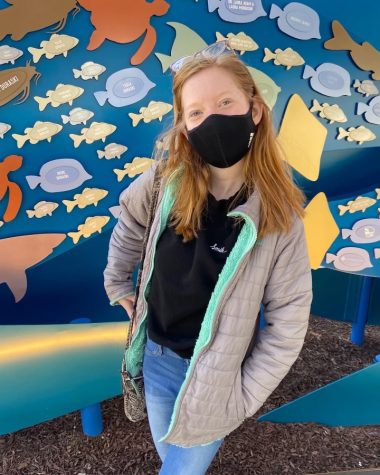 Located downtown, Union Station is a place where every member of the family can have a great time. 
There are activities for adults, teens, and young kids. These activities include an aquarium, Ferris wheel, rope course, mini golf, mirror maze, carousel, and delicious restaurants. All these activities are on the more expensive side; however, you cannot be an official St.Louis citizen until visiting Union Station! 
Visiting Union Station should definitely be on your bucket list, and you'll be anxious to come back after coming once. Whether you come with your family or friends, a big group or a small group, you will have a blast! Like the City Foundry, you can spend a bit or a lot of money here- depending on what you're looking to do!
Steinberg Skating Rink
Steinberg is another attraction on this list located in Forest Park! While it doesn't open for the season until November 19th, Winter is drawing nearer, and you should be prepared for its many festivities! General admission and skate rental are inexpensive, and the small charge is worth the experience. Be sure to bundle up in multiple layers, a puffy coat, and gloves- the skating rink is entirely outdoors. If you get too chilly, you can head inside to enjoy some delicious treats, warm up, and rest your legs.