A send off to our touchdown seniors!
As the fall season wraps up and winter sports practices begin, let's take a minute to appreciate our football seniors as they finish the final season of their high school careers.
Leading off is Simeon Cooper, an absolute utility player for the Brentwood Eagles, who plays all around the field.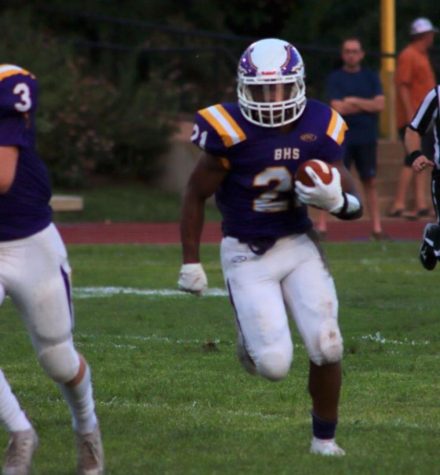 However, when he plays running back, he is really in his element, and it shows. Cooper is a huge asset to the team, working with the other outstanding players to score. Playing for nine years, Cooper has a pretty well-rounded knowledge of the sport, using that to his advantage on the field. "I was a troubled kid," comments Cooper. "I needed an outlet for my anger, and football provided that for me." And ever since, Cooper has had an impressive career, averaging around 6.4 yards rushing per game, which is a remarkable stat for a high school athlete. His advice to future Brentwood athletes? "Keep up the hard work and really dedicate yourself to the sport."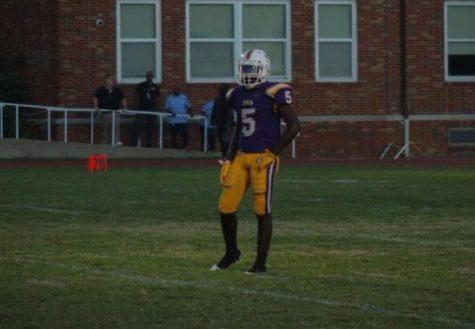 Next up is Nickalous Phillips, who has been playing football for twelve years, and anyone watching from the stands could see that. Mainly playing safety, Phillips is a necessity to the team. He plays a massive role in moving the ball around the field using his hands and footwork. "You have to play with confidence," states Phillips, a lifestyle he exercises daily. With an impressive 45 solo tackles and two interceptions, Phillips is absolutely crushing it. "My best memory on this team was scoring the game-winning touchdown," reminisces Phillips. He would love to play in college and wants future Brentwood athletes to remember to be safe on the field.
Although not playing for the first two years of high school, Robert Hamilton is nonetheless a gift to the Eagles football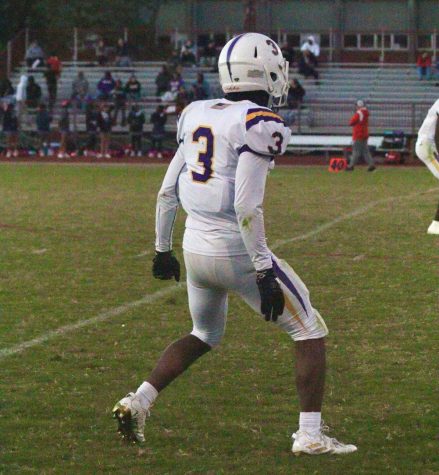 team. Playing since he was eight for University City, he now plays running back and cornerback for Brentwood. Football has been a huge part of his life since he was young. "Me and my cousin would always go down and play football or basketball," reminisced Hamilton. "It's always just come naturally to me." When on the field, Hamilton tries to keep the same mindset of "believing in your skills and really pushing yourself." And having 130 yards rushed on touchdowns really shows that it is all about your attitude. Hamilton expresses his love and passion for the game, and his advice to future athletes is to "play with your heart" and to "compete with yourself and do the best you possibly can."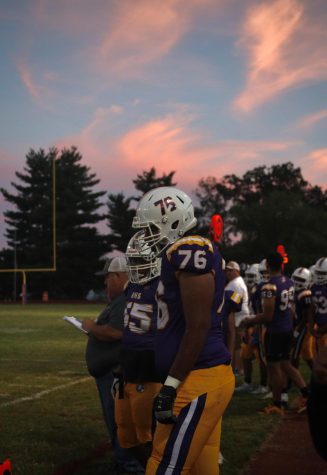 Muhammad Chaudhry is one of those cases that show you can start from nothing and work your way up to the top and be successful. Chaudhry basically started from scratch, never playing football until freshman year after Coach Kuhn approached him about joining the team. When out on the field, Chaudhry's whole attitude is just to have fun. "It's my last year," says Chaudhry with a smile. "Might as well have fun." Chaudhry heavily credits his team and coaches for his successes and has a really close relationship with them, going as far as to have one of his coaches write a letter of recommendation for him. When asked what he would say to future athletes, Chaudhry says, "Try your hardest and don't talk back to the coaches because they really are there for you." Leaving this team is definitely not going to be easy for him. "They are a great group of guys," Chaudhry adds. "I'm going to miss them all, they are like family to me."
If you follow the Brentwood Athletics Twitter account, one name you may see a whole lot is John Clay making some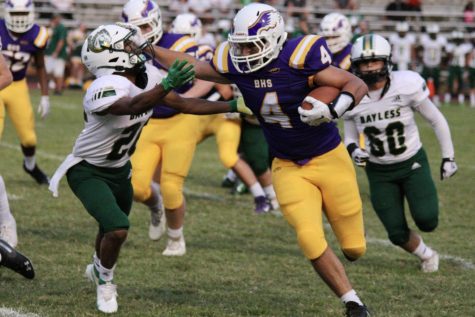 sort of play to raise the Eagle's score. Playing linebacker and running back, his teammates joke that his one job is to "run, run, run the ball." He first got into football in 6th grade, and ever since then, he has been an avid partaker in the sport. Sharing a similar mentality with his teammates, he plays to "have a good time" and doesn't "take it too seriously." One of his favorite memories during his high school career was "beating Louisiana with Louie [Magee] by my side." Clay is part of the backbone that makes the team up and gives a lot of credit to Ethan Ritter for convincing him to show up each day.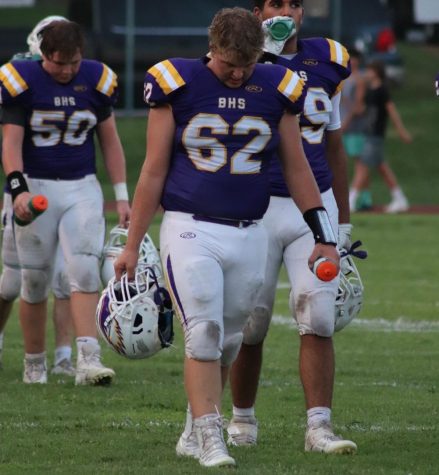 Louie Magee is one of the best defensemen on the Eagles, yet when I asked him what his best skills were, he looked at me blankly and said he didn't have any. Winning the titles of 3rd team All-State and 1st in defense, I would say having no skills is far from the truth with Magee. "He's the world's greatest snapper," remarks Simeon Cooper, one of his teammates. "He was born to do it." Magee started playing in 5th grade, and ever since then, he's stuck with it because he "thought it was cool." His favorite memory of playing for the Eagles was beating Orchard Farms, which seems to be a common theme among the football boys. Magee's parting words to the team are to "stay in shape and play to have fun."
Kevon Stanciel is new to the football team, with this being his first year playing for the Eagles. Although he hasn't been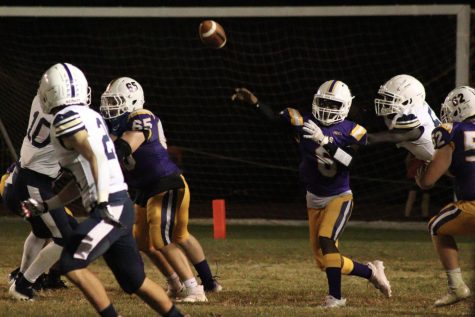 playing for Brentwood as long as some of the other boys, he still has a lot of experience under his belt. He started playing football with his dad at age five, and he's been in love with the game ever since. Quarterback and outside turning back are where you can find Stanciel on the field, and he claims his greatest strengths are "kowing the plays" and "predicting what the other team is going to do." He always has his team in mind when in-game, heavily crediting them for his success and motivation. "It's a brotherhood and a family, we are all we got," noted Stanciel. Regarding up-and-coming athletes at Brenwood, Stancil's biggest advice is to not "be a coach when youre a player" and to "work hard, because hard work makes dreams come true."
JD Allen is one of the pillars that hold the Eagle's football team up, and everyone around him can see that. "He's the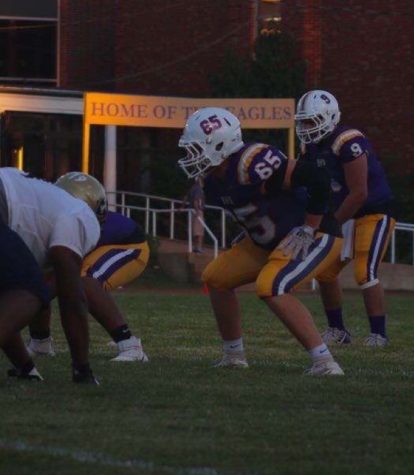 glue," remarks Simeon Cooper, "He's the glue of the team." Playing since fourth grade, it all started when he joined the junior Eagles. "I always liked watching it, and it seemed fun," states Allen. Taught to play by Mr. Magee, JD and Louie Magee have been inseparable since they started playing. "My favorite memory is probably throwing Louie around at practice every day," jokes Allen. To the future players on the team, Allen expresses how important it is to "lift as much as they can and stay in the weight room because it pays off." He also wants these players not to get discouraged and always persist. And to the team, Allen says, "Thanks for the fun season; I will miss all of you."
Good luck to all our football seniors as they begin the next chapter of their lives. We can expect great things from all of them and wish them great success in their future endeavors. Once an Eagle, always an Eagle!