Staff Spotlight: Elizabeth Gray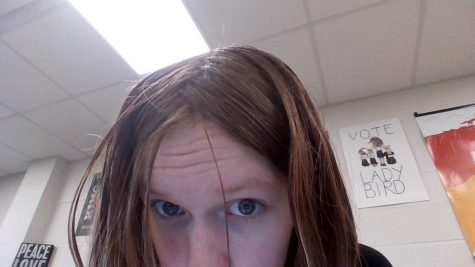 Elizabeth Gray is a junior at Brentwood High School. She is described as an entertaining, friendly, and fun person to be around. She has been attending the Brentwood School District since 2nd grade when her family moved to Brentwood to be in a smaller community.
One of Elizabeth's greatest passions is theatre. "It's been something I've loved since childhood and I've enjoyed improv to express emotions to entertain others," she said. "That's just a lot of fun it gets you out of your shell." 
Outside of school, Elizabeth loves to take walks at Oak Tree Park and hang out at the pavilion. On days when she's inside more, she loves to read horror books such as Christine written by Stephen King. When she needs time to relax, she likes listening to any genre of music.
As a Staff Writer for The Nest, she has written a variety of stories including two about theatre during her time in the Journalism team. She has enjoyed creating her own assignments the most. "I love how it's such an open class, you have specific assignments. You can create your own work own schedule, make it what you want it to be," she said.