Here Comes the College Athlete!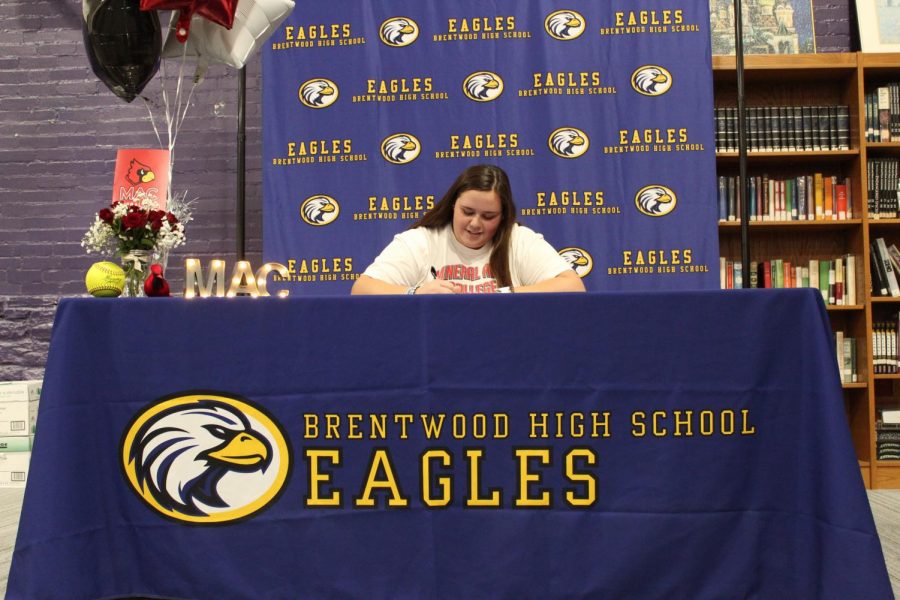 Zoe Krause, Chief Editor
November 9, 2019
Being a college athlete is a big commitment. Long practices, dedication, and perseverance are all major aspects of any sports-loving student. On November 7 this week, Molly Callihan signed to be a college softball player at Mineral Area College in Park Hills, Missouri. Friends and family jam-packed the library for the signing to celebrate her next big step in life. Anyone who knows Molly knows her love of sports. She has played softball since before kindergarten and is absolutely obsessed with it. She has been a significant asset to Brentwood High's team for all four years of her high school career. Coach Javier said she is really going to miss Molly's hits on the team in future years to come. Callihan's peers know her as a friendly, talkative, and kind-hearted individual, and we are more than proud of all of her accomplishments. She says she is "happy for the next stage in my life but nervous at the same time." Congratulations, Molly! We can't wait to see you start off swinging at MAC next fall.