Inside the Feminist Coalition Club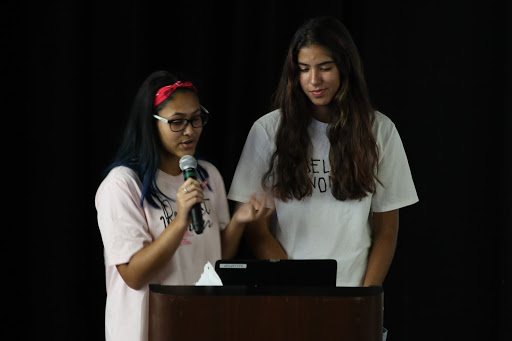 Forbes defines feminism as the belief that men and women should have equal rights and opportunities. Feminism is empowering to many and today. 6 in 10 women call themselves a feminist. Brentwood High School seniors Sofia Flores and Edris Roman decided to start the Feminist Coalition Club in their support.
Sofia Flores one of the presidents of the Feminist Coalition Club. To Flores, feminism is the belief that not only men and women are equal, but all people are equal no matter who they are. It's also about being an ally to all people and advocating for people who are still finding their voice. A feminist that Flores looks up to is her mom because she instilled in Flores many of her thoughts on the world and how to be the best she can be.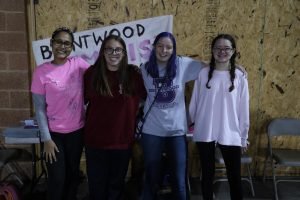 Edris Roman is another president of the Feminist Coalition Club. Roman believes that being a feminist means someone who supports and advocates for women, all genders, and sexualities. Roman's feminist role-model Aija Mayrock, a feminist poet, who writes impactful and truthful pieces about being a girl in the world. One poem that Mayrock wrote that stood out to Roman was "Dear Girl." Roman thinks it's truly amazing how she uses her voice to advocate for women. 
FCC was started because Flores and Roman felt that Brentwood needed a safe place to be able to talk about taking a stand for feminism. The club meets biweekly in the library and talks about current issues affecting women and society. Already the club has held a bake sale to raise money for the December 5th fund. In order to continue to raise money and make an impact, the group is working on hosting other fundraisers and school events throughout the year.
Groups in schools and communities are working to take a stand for equal treatment of men and women. Because of Sofia Flores and Edris Roman, Brentwood is taking a stand, as well, for equality for every individual and student alike.