100 Neediest Cases Winners
Five Brentwood High School ART 3 and ART 4 students entered the 100 Neediest Cases art contest sponsored by the United Way and the St. Louis Post Dispatch. The 100 Neediest Cases is a charitable campaign that assists hundreds of needy families during the holiday season by issuing cash and gift donations throughout the St. Louis area. Art Education Specialist Tim Rempel said: "We had six students enter the contest and five were in the top forty, they usually have 300 entries so you can see what an honor it is."
The artwork was judged, and students who place in the top forty will be published either in print or digitally by the St. Louis Post Dispatch. The artwork could depict the disabled, sick children, single parents, homelessness, or any other variety of individuals in need. "I come from a single-parent household, and I know that the one thing my mom has always done, no matter what, was just try her best to make me smile," said senior and 10th place contestant, Contessa Smith. Congratulations to all of Brentwood High School's contestants!
About the Writer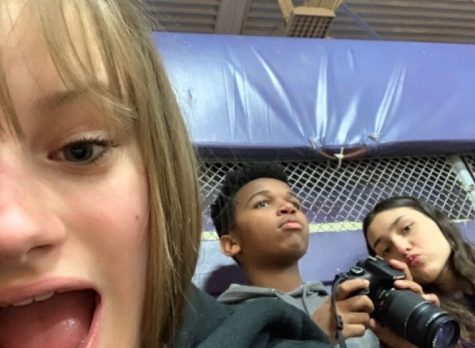 Cameron Bethea, Writer
Cameron Bethea is a Sophomore at Brentwood High School, and this is his first year on the newspaper staff. Cameron took pictures at football, field hockey,...