What you need to know to cast your primary vote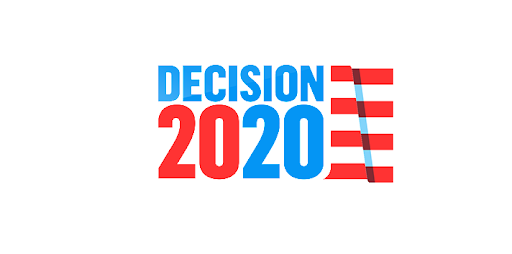 In the coming months, the race for the president of the United States will be narrowing down until we are left with the Democratic party's nominee, running against the current Republican President Donald J. Trump. For many high school students, the thought of entering into the voting process can seem extremely daunting. It's easy for the electoral system to appear confusing and difficult but it does not have to be. There is no shame in feeling worried about this large civic responsibility, but this quick how-to guide will have students ready and registered for the upcoming Missouri primary and general election.
Before the 2020 presidential election on November 3rd, a nominee from the current Democratic candidates must be selected to run against the Republican president, Donald Trump. Democratic voters throughout the country will vote on different days. The majority of primary voters will vote on Super Tuesday, March 3rd. But, Missouri's Presidential preference primary will take place a week after Super Tuesday on March 10th. To vote in the March 10th Democratic Presidential Preference Primary, eligible voters must be a registered Democrat. Voter affiliation can be found on the voter registration form. 
There are currently 11 Democratic candidates still in the race to be the nominee who will run against President Trump. As the race has gone on and narrowed, the field of candidates has favored progressively wealthier, caucasian candidates. The current top four candidates fit that description. 
Current top four in polling:
Joe Biden:
Elizabeth Warren:
Bernie Sanders:
Pete Buttigieg: 
All states will have some form of a Democratic candidate preference election before the 2020 general election. The first to vote is Iowa, but not in a normal preference primary. Iowans vote in what is called a caucus election. Instead of casting ballots privately, in a caucus, voters will physically stand in corners of a room to show their support for candidates. If a voter's chosen candidate does not reach a certain percentage of voters, that candidate is deemed unviable within that precinct. In that case, those voters must either choose another candidate or realign. 
The Iowa caucuses are on February 3rd and are not just significant for their unique voting method. Iowa has historically been the first state to decide on a nomination. While Iowa is not demographically representative of the rest of the country, a win in Iowa often propels that candidate to the forefront of the race and onto the White House. Barack Obama's 2008 win in Iowa gave him a much better case for electability and led him to win the presidency. 
Before a ballot can be cast, eligible voters have to be eighteen years old, a U.S. citizen and a registered voter. To vote in Missouri's Presidential preference primary, eligible voters must be registered by February 12th. 
Register in Person: St Louis County Board Of Elections 725 Northwest Plaza Dr. Weekdays 8:00 Am- 4:30 Pm
Register online: https://www.sos.mo.gov/elections/goVoteMissouri/register
The right to vote or not to vote is at the very heart of checks and balances in the U.S system of government. While many new voters feel hesitant due to a myriad of historical factors or societal pressures, such as racial discrimination or the power of the electoral college, voting is the most effective way for citizens to give their input. The next generation of voters is gradually having a greater impact on the American government, so it is up to students like those at Brentwood to make these important decisions. 
Glossary:
Green New Deal: Legislation package outlining changes to many sectors of the American economy to combat the effects of climate change.
Medicare: Public health insurance program, now restricted to citizens over 65 or with disabilities. 
Caucus: Preference election in which delegates gather to discuss candidates and decide support
Primary: Preference election in which voters cast ballots privately
Super Tuesday: Day in which many states/territories have their primaries or caucuses, including Alabama, American Samoa, Arkansas, California, Colorado, Democrats Abroad, Maine, Massachusetts, Minnesota, North Carolina, Oklahoma, Tennessee, Texas, Utah, Vermont, Virginia.
Electoral College: Group of electors, selected by Congress to decide the outcome of the presidential election. 
Leave a Comment
About the Contributor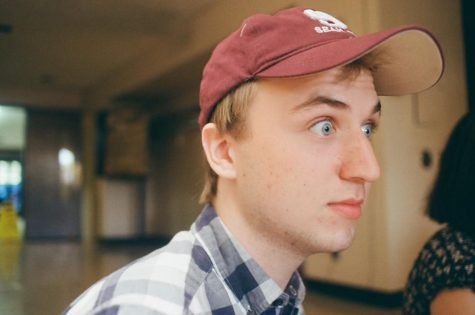 Jonas Wall, Editor in Chief
Jonas Wall is a senior at Brentwood High School. He is the editor in chief for the Nest and enjoys running and cooking in his freetime.