Australia: What's Happening and How You Can Help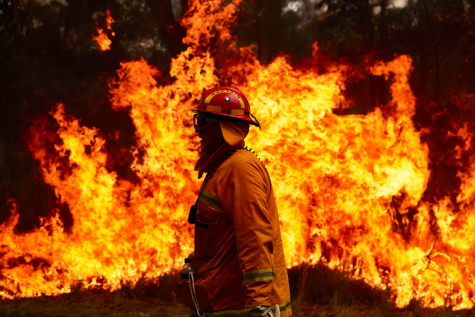 Home to millions of people, plants, and animals, Australia is abundant in many forms of life. But since September 2019, they have been experiencing the worst wildfires recorded in decades. The fires started when lightning struck an area that had been extremely dry and hot. The fires are all across the country, but New South Wales has had the worst of it. According to CNN, "28 people have died nationwide, and in the state of New South Wales (NSW) alone, more than 3,000 homes have been destroyed or damaged."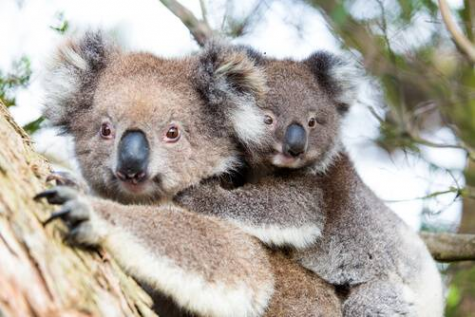 Animals and their ecosystems are also struggling through the wildfires. Many wild and farm animals have been killed, not by the fire itself, but because their habitats have been annihilated. They have lost their shelter and food and suffered from very dangerous air quality that has been raised to hazardous levels.
Recent storms in Australia have caused major flooding. The New South Wales Fire department tweeted that the storms would really help control the fires, and that there is more rain to come. Currently, 20 firefighters from California have gone to Australia to help get the fires under control. The BBC explained that they are still spraying water from the ground along with spraying from above on helicopters.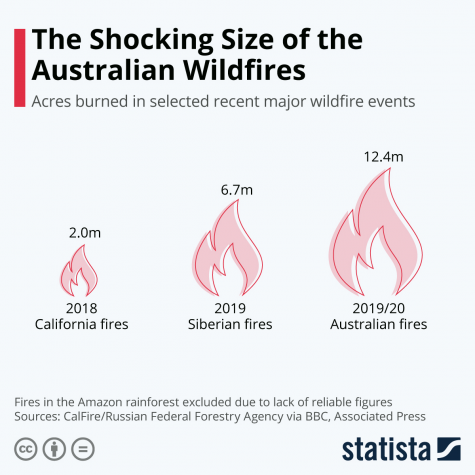 But that's not something that just anyone can do. So what can be done from home to help out in Australia? Links to foundations and fire departments to donate to can be found below. If it's possible to send a donation to any of these, all of the money will go towards helping the people and animals of Australia. Everyone involved needs all of the help and support they can get, to get through this tough time.
Australian Red Cross "As bushfires affect communities across Australia on an unprecedented scale, Red Cross is right there, providing practical, local support where it's needed to tens of thousands of people during and after the emergencies." Donations go towards recovery programs, helping communities, and training people to know how to help in emergencies.
First Nations Community GoFundMe "The aim of this fundraiser is to offer a culturally sensitive , specific direct  support to some of those communities with critical costs to cover expenses." The money raised will go towards items that will be distributed to those in need.
Save the Children "Save the Children is setting up Child Friendly Spaces in bushfire-affected regions to help children cope by giving them a place to be kids again." Also, once the fires are all put out, the money continues to help out, by not only providing material items, but also by making sure children and their guardians are happy and healthy.