Virtual Spirit Week
Brentwood's first Virtual Spirit Week has come and gone. Unlike a traditional spirit week, Brentwood students did theirs from home, taking pictures with crazy hair, fancy outfits, or their favorite PJs.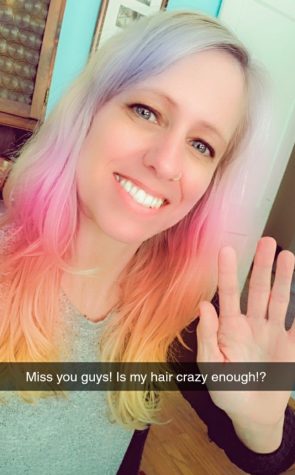 Wednesday, March 25th-Crazy Hair Day
From dying your hair different colors to shaping your hair into different styles, crazy hair day has always been a way for everyone to show off their wild side. Laura Brown, Brentwood High School's Registrar and Attendance Contact shows off her rainbow-inspired hair and asks if her hair is crazy enough for the spirit week!
Thursday, March 26th-Prom Day 
Due to the recent COVID-19 outbreaks, Brentwood's prom has been postponed, so The Nest wanted to give students a chance to show off what they were going to wear for the big night. The only person who was up for it was junior Belle Smith: "It was super fun to get out of my bed and dress up, even if it was for a few minutes." Smith was so excited about prom day she even made a TikTok of her preparing herself for her first prom picture.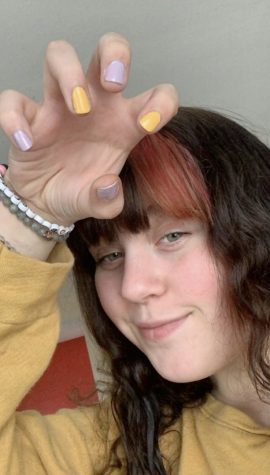 Friday, March 27th-Brentwood Day
Not to be confused with Brentwood Days, the annual city festival held on the third weekend in September, Brentwood Day was a day for students and teachers to show BHS Eagle pride like sophomore Samantha Morton. Morton painted
her nails purple and gold to match the school colors. "I usually never have time for nails and putting in effort for them, but since our spirit week is during quarantine, I have an opportunity to do my nails and have them spirit themed," said Morton.
Monday, March 30th-Pajama Day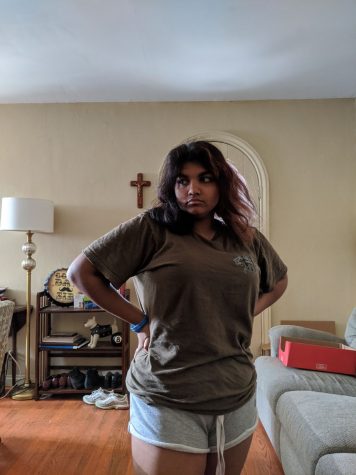 Since students and teachers are both stuck at home, a pajama day was perfect. Being able to wear your favorite pair of PJs to school has always been great but what's even better than being at home and in your favorite pair of PJs. Hannah Joseph, a junior, says, "it felt good doing what I do every day anyway, but still showing school spirit." Joseph poses like a model in her favorite pajamas, being comfy but also stylish.
Tuesday, March 31st-Sports Day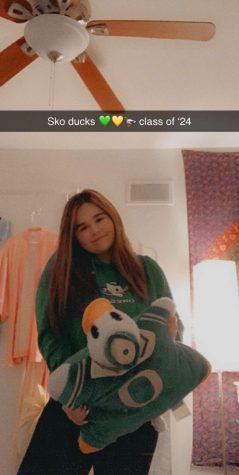 With professional sports being canceled until further notice, showing a little team spirit is needed. Senior Storm Baricko expressed her excitement for sports day when she said, "I chose to wear Oregon Duck
gear because I've already been accepted and am planning to go there in the fall. Go Ducks!" 
Thank you to everyone who participated in the virtual spirit week. The Nest knows how hard it can be to be stuck at home for so long, and a little fun can make these days a little less stressful.