Canned Food Drive
Updated November 24, 2020:
Thanks to everyone working together, this has been our most successful canned food drive yet. Over 400 bags of food were collected with thousands of food items. The tables at the donation center were absolutely filled with cans. "The Brentwood Community's generosity to help local families always inspires me," said Coach Jav, the food drive's sponsor. The next food drive will be the holiday drive from December 1-21, so lets make it another successful one.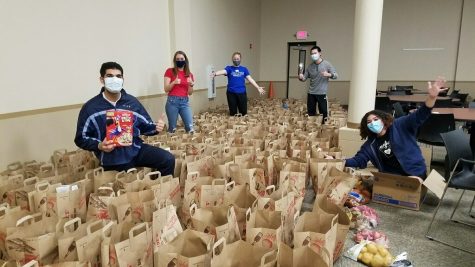 Unedited:
It's once again time for the canned food drive. Students can help out by bringing cans all through now until November 19th! You don't have to buy any if you don't want to, just check your pantry. Stuco is also partnering with NHS to collect supplies for veterans, donating both cans and toiletries/sanitary/personal supplies, etc is greatly appreciated. You can also bring in money and Stucco will purchase cans with it for you. If each student brings in 5-10 items, we will have a very successful drive! The canned foods will go to Brentwood families in need, and the toiletries will go to veterans from the Fischer House. If you're bringing in cans, just bring them in through the Moritz entrance and students will be there to collect them. 
Here are the items they're looking for:
Canned green beans

Canned carrots

Canned corn

Instant mashed potatoes

Stuffing/cranberry sauce

Canned soups/stews/chili

Pasta noodles/sauce

Mac and cheese

Rice

Peanut butter and jelly

Condiments (ketchup, mustard, etc)

Canned fruits

Canned meat

Hamburger helper

Salt/pepper 

Pancake mix/oatmeal/crackers

Coffee

Paper towels/kleenex/toilet paper

Diapers/baby wipes

Deodorant/body wash

Toothbrush/paste/mouth wash

Hand sanitizer/chapstick/q-tips/wet wipes