Alex Eats: Top 5 Local Restaurants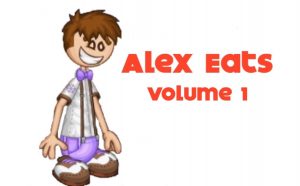 The tiny town of Brentwood, Missouri, may look tasteless and insignificant to outsiders. But by taking a closer look, I found some of the hidden gems of the food industry.
Here is my list of top five local restaurants in Brentwood:
Kolache Factory
The Kolache Factory is a fantastic spot for a quick and delicious breakfast. It's a quick in and out location with savory and sweet options, so there is something for everyone. My personal favorites are the sausage and gravy kolache and the cream cheese danish. The quick in and out service inside also makes it incredibly easy and covid friendly. Their signature savory pocket of breakfast is the perfect quick eat to enjoy before school or work. 
Carl's Drive-In
Carl's Drive-In is a local classic. Everybody and their mother has enjoyed one of their famous flat pressed burgers. Unfortunately, under COVID-19 rules and regulations, you can no longer go inside to sit on the old-timey stools and chat with the personable ladies that run the place. Luckily, we can still indulge in their delicious eats. I recommend going the classic route with Carl's, and enjoy the cheeseburger, onion rings, and a glass of IBC root beer. 
To Go Sushi (ft. Jeremy Forman)
The few times that I have had To Go Sushi, it was nothing but delicious. Unfortunately, I have allergic reactions to the crab that they use, so I will let Jeremy take it from here… 
"To Go Sushi is way too good to come out of a repurposed film development kiosk in a parking lot off Manchester. Their sushi is always made to order and tastes fresh. The sushi rice is perfectly seasoned. The shrimp in the tempura roll comes out warm and crispy. The spicy tuna has a perfect texture. Now when I get sushi from other restaurants, I find myself looking at a half-eaten roll, wishing I had gone to To Go Sushi instead. I initially tried it out of a sort of novelty and continue to go for the great sushi and to see the man that works there nod and say "ok" as he closes the window after taking my order. I recommend the whole menu."
NachoMama's Tex Mex
Nacho Mama's is a local favorite for families in the Brentwood/Rock Hill area. The line that pours out onto the street speaks for itself. The long wait does not outweigh the delicious taste of their Tex-Mex food. The cheap and tasty food alone helps Nacho Mama's make the list, but the best part by far is the ease of access. Their drive-thru makes getting a hot Mexican meal easier than ever. The food is amazing, but the salsa outshines it all. I typically get a bean and cheese burrito and douse each bite in the mild salsa.
Bonaventure Coffee (ft. Justine Favazza)
"The best part of Bonaventure isn't necessarily the coffee, but it's the people that run it. I have gone months between Bonaventure visits, and the staff still remembers my order (a latte with coconut milk and sugar-free vanilla, if you were wondering). This is not to say that the coffee isn't top-notch, because it is. The many varieties are all high quality and always delicious."
Non-coffee lovers, fear not! I also don't drink coffee that often, but that doesn't stop me from visiting Bonaventure as much as possible. The possibilities are endless in this tiny drive-thru coffee shop. They have everything from smoothies, to RedBull chargers, to milkshakes. I try to get a new smoothie every time I go. The low prices and friendliness of the owners make it completely worth it every time.