The Nest's Weekly News Roundup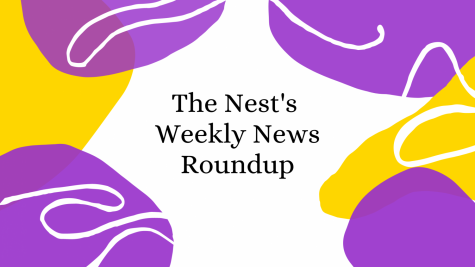 This is the Nest's weekly roundup, where you will find a brief recap of what happened this week locally, nationally, and globally. Here is this week's news: 
St. Louis County News:
County Executive Sam Page announced that COVID-19 restrictions for St. Louis County would be extended through Christmas. Read more about this at St. Louis County extends COVID-19 restrictions through Christmas on 5 On Your Side.
National News:
Even after the electoral college confirmed Joe Biden's victory, Donald Trump has continued to claim that the election was fraudulent. Read more about this at After electoral college backs Biden, Trump continues falsely insisting he won: 'This Fake Election can no longer stand' on the Washington Post.
Global News:
California COVID-19 cases have risen by 50% and is now the new epicenter of the United States outbreak. There are currently 53,711 new reported cases, surpassing India, Germany, and Britain in recent cases. Read more about this at New infections in California surge 50 percent in a day, making it the U.S epicenter on the Washington Post.