The Nest's Weekly News Roundup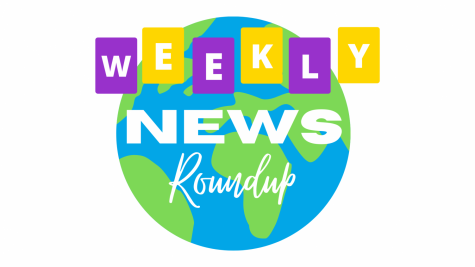 This is the Nest's Weekly Roundup, where you will find a brief recap of what happened this week locally, nationally, and globally. Here is this week's news: 
St Louis County:
A 29-minute recording of the Saint Louis police radio was released where a dispatcher was heard saying racial slurs. Read more about what actions the police department will take at 'Your key is stuck open' | Audio of St. Louis County police dispatcher using racial slur released on KSDK.
National: 
President Donald Trump has been impeached for the second time, making him the first president ever to be impeached twice. Here's what you need to know about the trial at Trump's been impeached again. What's next? On CNN.
Authorities granted the 20,000 national guard troops stationed in D.C. permission to use lethal force. They will be armed and ready for pro-trump demonstrations that will most likely happen this weekend. Read more about the measures they will take at National Guard at Capitol Authorized to Use Lethal Force in Aftermath of Mob on USN.
New York, where Donald Trump grew up and built his empire and brand, has cut all contacts with the Trump Organization due to him inciting the mob that stormed the U.S. capitol. Read more about why this all happened and what it means for Trump at New York City Severs Ties With Trump Organization on USN.
Global:
Read The latest on the coronavirus pandemic and vaccines to view live updates on what's happening with the virus all around the world at CNN.
Media outlets worldwide are reacting to Trump supporters' violent displays as they stormed the capital and caused lawmakers to flee to safety. Read what they are saying about these demonstrations at 'Anarchy in the USA': Global media reacts to Capitol chaos on CNBC.